Best PPTX File Recovery Tool
Microsoft PowerPoint is a full-featured presentation program and is a part of the Microsoft Office suite. Now, just imagine that you are stuck in a situation where your important PPT file is been lost or deleted due to some reason. In that case, you need to use an efficient PPTX file recovery tool to securely extract erased or a missing file. Prior to PPTX file recovery, it is good to know more about the factors that lead to PPTX file loss.
Frequent Causes for deletion of PPTX file
Accidental deletion: Mistakenly deleting PowerPoint files via Shift + Delete key is one of the most common reasons for losing vital PPT files. In other cases, deletion occurs when you perform a cut-paste operation. Improper execution of the cut-paste command leads to loss of PowerPoint presentation files that were involved in the operation.
Operating System Corruption: When you make changes in any system files or install/uninstall any new program in the operating system, the registry and structure of the operating system changes because of that process. If anything goes wrong in between then the operating system can turn corrupted. However, you can still avoid this problem by clicking on System Restore. At the worst cases, even this System Restore also fails. As a result of this, all the data stored in the system drive including your PPTX files also become inaccessible.
Improper System Shut Down: If the computer is forcibly/improperly shutdown when the PPT application is still working then there is a chance of losing the PowerPoint files.
Apart from the above reasons, some other reasons like- fluctuation in the power supply, defragmentation failure, sudden system reboot, virus attack, sharing of a PPT file over a network can also lead to loss or corruption of the PPTX file. An error occurred while downloading the PPT file from the email can also corrupt that PPTX file.
Precautions to avoid loss of PPTX files:
Terminate the PPT application properly before the system shut down.
Carefully perform installation/uninstallation process of any program properly. If any problem occurs then try to restore the system properly to avoid further data loss.
If you've lost your PPTX files already then don't further continue to use of the storage device/drive from which the PPTX files are lost until the files are fully recovered.
PPTX file recovery is possible!
You no longer have to worry about losing the PowerPoint files. If you have deleted PPTX file due to any of the reasons described in the above section then here is a solution to safely overcome PPTX file loss. The Office FIle Recovery application is one amazing solution that instantly restores missing or deleted PPT, PPTX and PPS files. It supports PPTX and PPT file recovery all versions of MS PowerPoint- MS PowerPoint 2000, MS PowerPoint 2002, MS PowerPoint 2003, MS PowerPoint 2007, MS PowerPoint 2010, MS PowerPoint 2013 as well as MS PowerPoint 2016. One can use this tool to carry out PPTX file recovery from USB drives, hard drives, flash memory devices, etc.
The program scans the drive and retrieves PPTX files along with their text, formatting, animation, graphics, OLE objects, hyperlinks including actual presentation header and footer. Including PowerPoint presentations, you can utilize this program to restore Word DOCX documents lost due to the macro virus and repeatedly round-tripping. It can also be employed to recover erased Access file on Windows systems. Furthermore, you can recover Excel file having XLS and XLSX extensions.
Note 1: You can utilize this user-friendly tool to restore deleted Microsoft Visio files on Windows system and to grab more details, click here https://www.officefilerecovery.com/microsoft-visio-file-recovery.html
Note 2: However, with the help of this advanced software you can restore Word files from formatted hard drive with utmost ease. To know more, click on the link given here- https://www.officefilerecovery.com/word-files-from-formatted-hard-drive.html.
Note 3: This software can be easily used to recover deleted Open Office files in a few simple steps. Get more details by following this link: https://www.officefilerecovery.com/deleted-open-office.html
Steps to perform deleted PPTX file recovery
Step 1: Open the Office File Recovery application on your PC. Select Recover Files option and specify the location of the lost or deleted PPTX file. Proceed to click on the Scan button.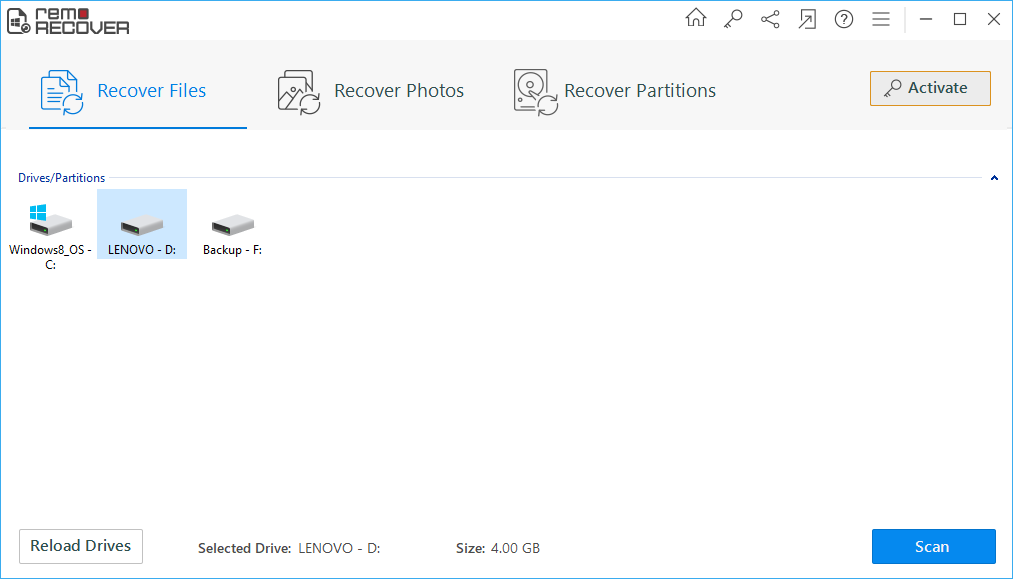 Figure 1: Main Window
Step 2: Extraction of the PPTX files gets initiated with scanning the drive.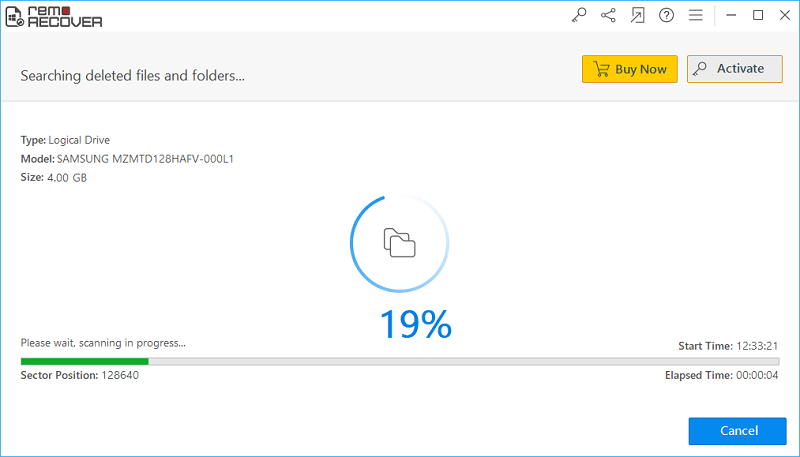 Figure 2: Scanning for Files
Step 3: As the scan finishes, the recovered files will be listed in File Type View and Data View panes.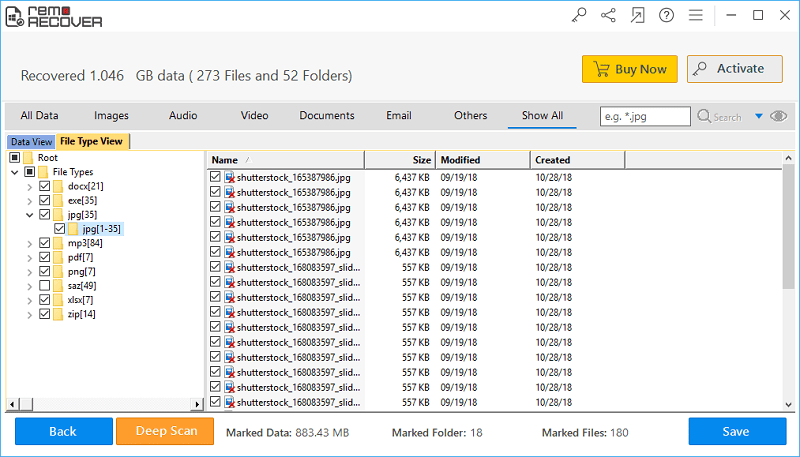 Figure 3: Recovered Files
Step 4: Preview the files and mark the PPTX files for saving.
Step 5: Pick a suitable drive location to save marked PPTX files and hit on the Save button.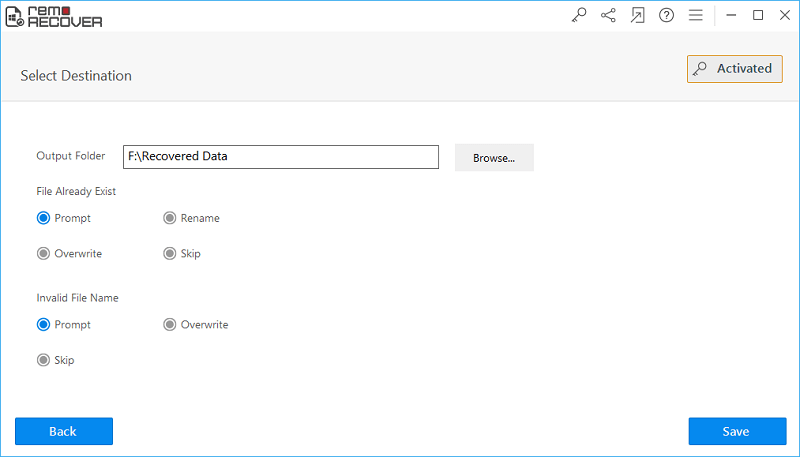 Figure 4: Save Recovered Files