Microsoft Visio is a diagramming and vector graphics application and is a part of MS Office suite. Usually, it is used to read and write drawings in VSD or VDX file formats. VSD is a proprietary binary file format used in all the previous versions of Visio, whereas VDX is a well documented XML Schema-based format. With the help of this excellent software, you can create amazing diagrams of complex systems and other related data. Nowadays, most of the business professionals, as well as other people including architects, utilize this software in order to create a basic outline using figures before implementing or handing over to the clients.
However, losing Visio files can really concern you the most because it requires a lot of time to prepare and meet the deadlines of the client. In such situations, creating again a new Visio file does not make any sense. Therefore, the best practice is to use Microsoft Visio File Recovery software to restore deleted or lost Visio file and folders, even if the hard drive has been formatted or logically damaged.
Circumstances wherein MS visio Files get deleted/lost:
Unintentional Deletion: Sometimes, you may mistakenly delete crucial Visio file by abruptly clicking on "Shift + Delete" keys, which will surely bypass the Recycle Bin making you permanently lose the entire Visio files within clicks.
Sudden Formatting: At times, without taking a proper backup of essential Visio files from the system drive you may end up formatting it making you lose the crucial Visio files within a few mouse clicks.
Virus Attacks: This is another common problem faced by any MS Visio application user.  Unfortunately, a severe virus infection could lead to deletion or loss of Visio files.
Having a right file backup could save you from any of the above-mentioned Visio file loss scenarios. However, some users fail to maintain a backup and finds it troublesome to restore MS Visio files. Well, you got nothing to worry if you don't have a backup of the files that got erased. The Visio File Recovery program can retrieve your files in simple clicks. But you need to take care of one thing, that is- never add or store any new file or folder to the storage location from where lost the Visio file to prevent overwriting of data.
Office File Recovery Software to Restore Deleted MS Visio Files:
Microsoft Office File Recovery software to restore MS Visio files running on latest versions of MS Visio 2000, 2002, 2003, 2007, 2010, 2013 and 2016 with great ease. With the help of Microsoft Visio File Recovery application, you can restore MS Visio files from an emptied Recycle Bin, corrupt or damaged hard drive or partitions, etc. Moreover, the Microsoft Visio File Recovery application is compatible with the latest versions of MS Windows OS 10, 8, 7, Vista, XP, 2007, 2003 and Server editions. You can utilize this ready-to-use interface to restore Microsoft Visio files from USB flash drive, external hard drive, SSD, FireWire and so on.
Key features of Office File Recovery Software:
The tool allows you to preview the files after a quick scan operation.
You can utilize this software to recover documents after reinstalling Windows in a few simple steps.
Allows file restoration from various external storage drives.
This award-winning toolkit to restore lost PowerPoint file with utmost ease. .
Employ this user-friendly tool to undelete MS Word file of different file formats like DOC and DOCX with ease. Word files from accidental deletion, the formatted hard drive can be restored.
All editions of MS Office files are well-supported. So, you can get back Word 2013 documents along with your Microsoft Visio files with utmost ease.
With Microsoft Visio File Recovery tool you can restore deleted MS Excel files with ease.
Step-by-step guide to retrieve deleted Microsoft Visio files:
Step 1: Run the Microsoft Visio File Recovery program on your computer. Choose Recover Files option from the main screen. Now select the drive that stored Visio files that got deleted.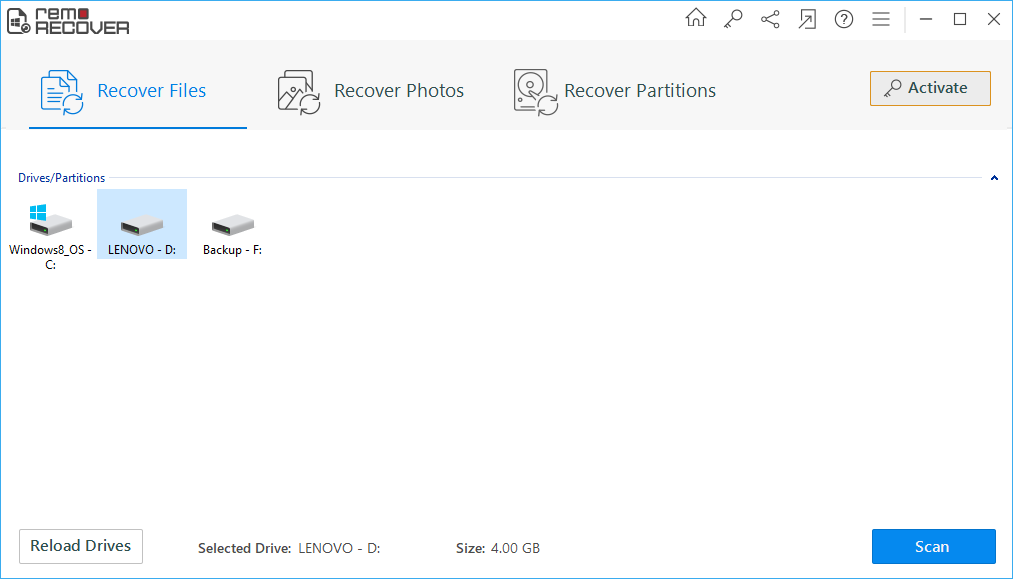 Figure 1: Main Window
Step 2: Visio File Recovery begins as soon as you click on the Scan button.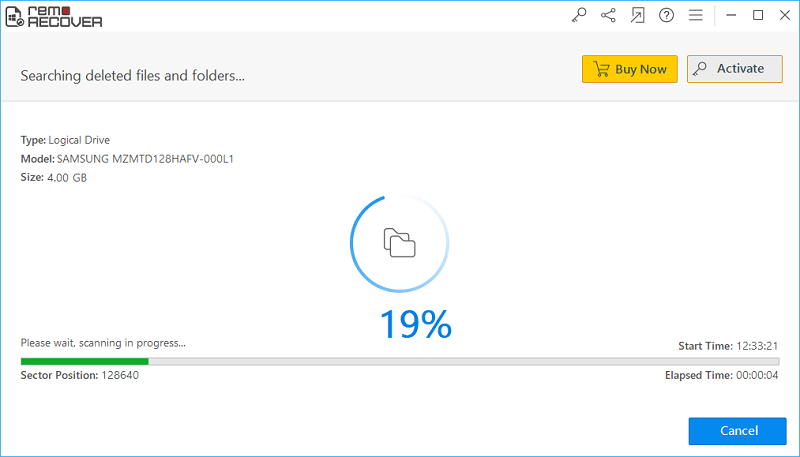 Figure 2: Scanning for Files
Step 3: The files retrieved upon scan will be displayed in File Type View and Data View layouts.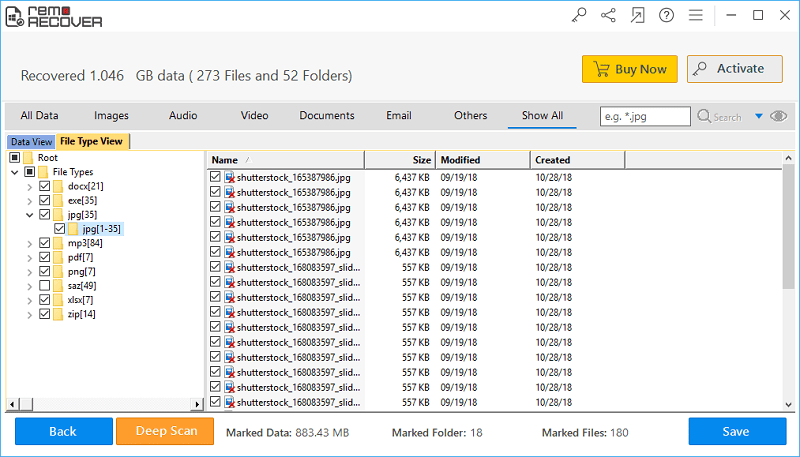 Figure 3: Recovered Files
Step 4: Right-click on the file to preview. Pick the Visio files that you want to save.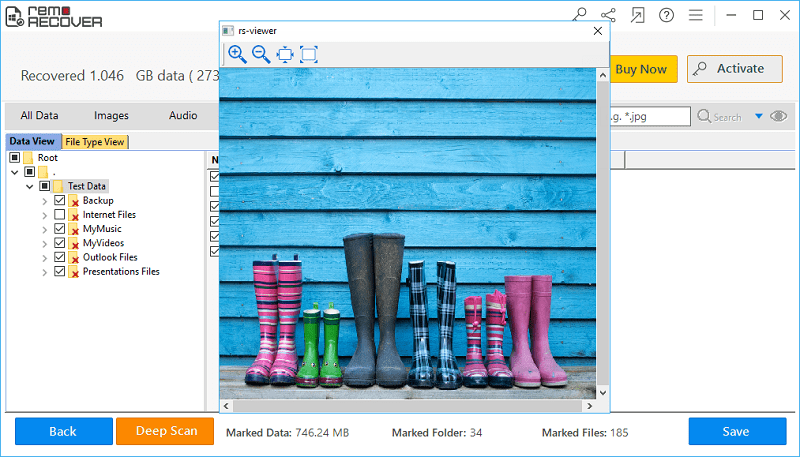 Figure 4: Preview
Step 5: Set a location to save the files that you selected for saving.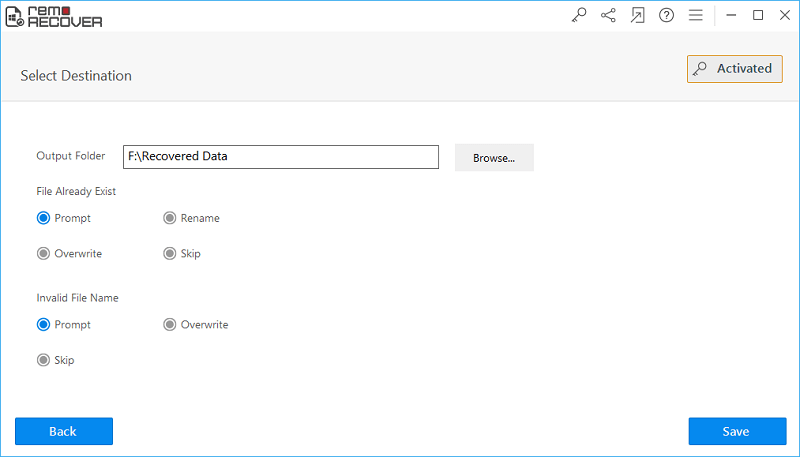 Figure 5: Save Recovered Files