Best Way to Restore Word DOCX Document
If you have come across loss or deletion of MS Word files then here is the finest solution. The Office File Recovery software is an award-winning utility that helps in retrieving lost or corrupted MS Word DOC and DOCX files from your system.
Common scenarios behind the loss of Microsoft Word documents:
Due to the macro virus: Macro virus is just like a computer virus written in macro languages like VBA and uses that language to spread the virus. Generally, these viruses use a certain feature Microsoft Word called as a macro that is used to automate the repetitive tasks. The impact of the macro viruses will disallow access the particular file resulting in loss of files.
Errors whilst opening the Word files: While opening the Word documents, you may encounter error messages like "Microsoft Office Word has stopped working", "Document name or path is not valid", "abc.docx file cannot be opened" etc. due to MS Word file corruption. These error messages make it unable for you to open or view the Word file. In order to overcome such situations, simply employ this robust application to retrieve accidentally deleted Word document.
Abrupt system shutdown: Without terminating the Word file or Word application properly, if you abruptly turn off your system then it may get corrupted.
Round-Tripping: Repeated conversion of the Word files from one format to another and back again may also lead to instances of Word file corruption.

A simple way to restore MS Word DOCX files
The Office File recovery software is the perfect solution to get back MS Word DOC and DOCX files lost or deleted due to various reasons. This software recovers different types of files based on their unique signature. This software has been designed with powerful algorithms to repair and recover Word documents that are severely corrupted. This tool has an ability to repair documents and recovers formatted, text, OLE objects like bullet lists, tables, charts, images that are embedded, hyperlinks, etc. from the repaired documents. You can also undelete Microsoft Excel files such as you can retrieve XLSX file, XLS file, etc. Apart from Word and Excel document file recovery, this program can retrieve files of 300+ types
Some important features of the software:
Easy-to-use and powerful Word repair tool compatible to run on all editions of MS Office application.
This software is compatible with all the latest versions of Windows and Mac operating systems. So, you can easily make use of this tool to recover Microsoft Word documents on Mac and Windows platforms.
Recovers embedded images, bullet lists, hyperlinks, fields, charts, tables, etc. from the recovered documents.
In addition to Word document recovery, this tool can also be used to retrieve lost Microsoft Access files safely and efficiently, without causing any alterations to the original Access files.
Steps to restore deleted & lost Word DOCX documents:
Step 1: Install the Office File Recovery software and select "Recover Files" option from the main screen as shown in Figure 1. Choose the drive that is to be scanned for Office files. Press on the Scan button.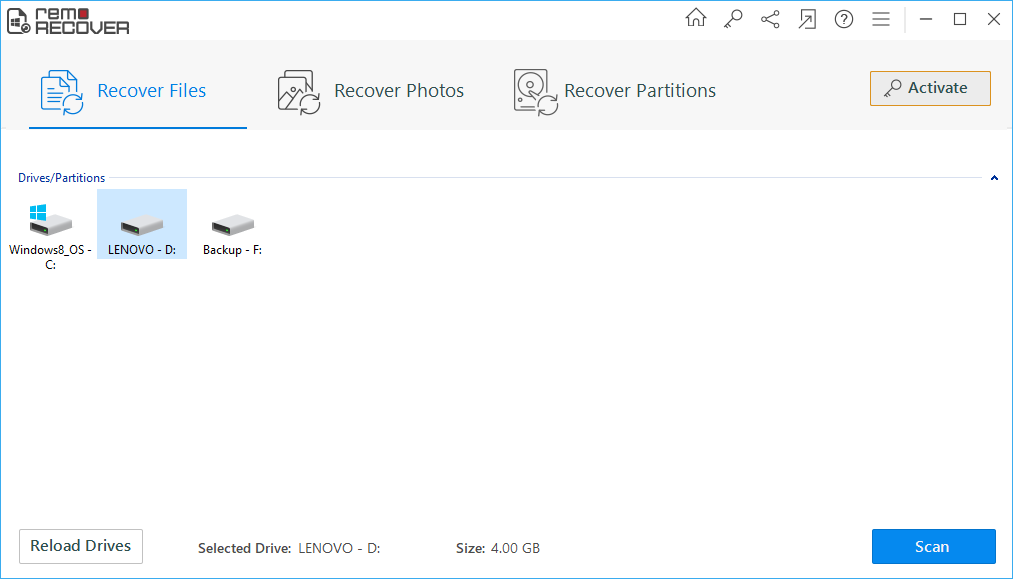 Figure 1: Main Window
Step 2: The drive is deeply scanned for missing or lost Office files.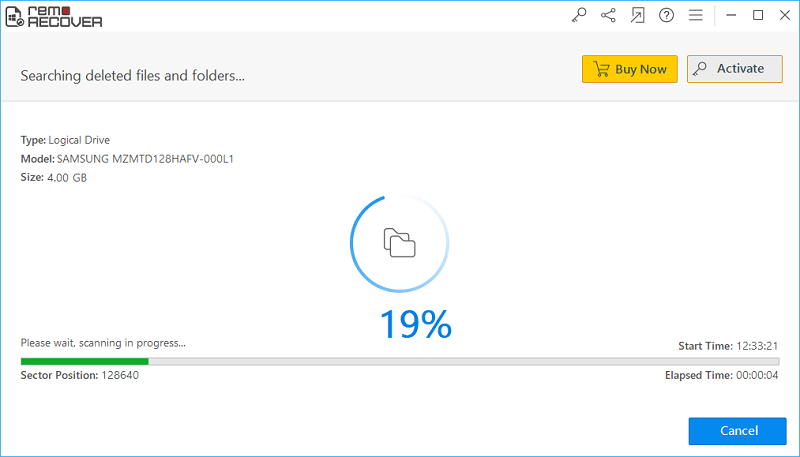 Figure 2: Scanning for Files
Step 3: Use File Type View and Data View layouts to check for recovered files.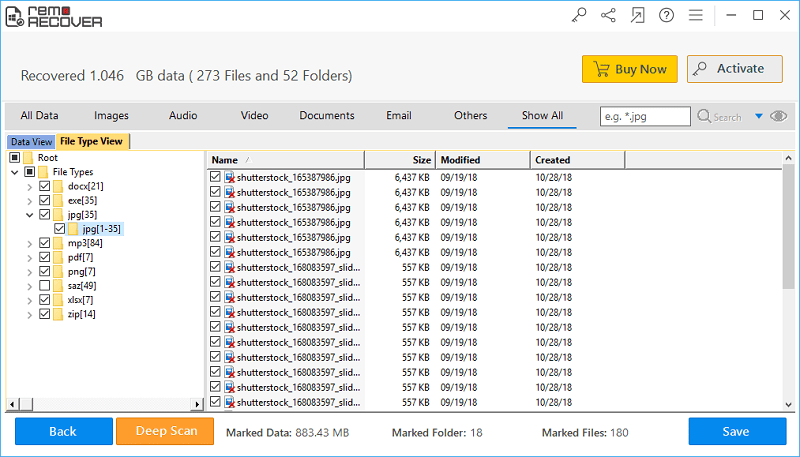 Figure 3: Recovered Files
Step 4: Preview the files and mark required DOCX files for saving.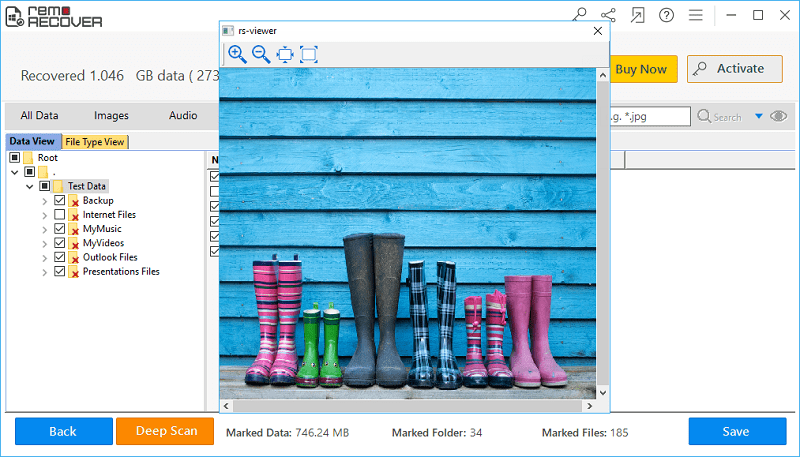 Figure 4: Preview
Step 5: Set a location to save the restored Word documents.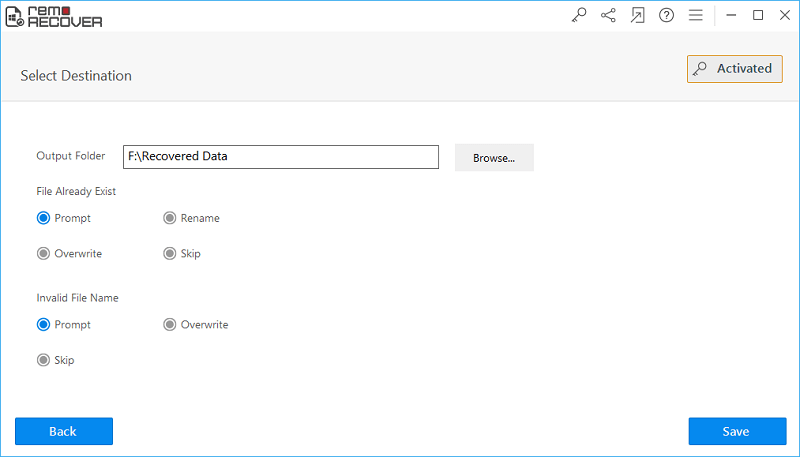 Figure 5: Save Recovered Files