How to Restore Deleted PST file?
Microsoft Outlook is the best business emailing application which is widely used all over the world. Outlook uses a PST file to store different type of attributes such as contacts, emails, calendar items, tasks and many more. But sometimes, PST file gets deleted from the computer due to various reasons. If you too have encountered such situation and looking for an optimum solution to perform deleted PST file recovery then your search for the perfect solution ends here. The Office File Recovery tool is been designed by a team of experts to securely undelete your Outlook data files.
Compaction could make your Outlook files inaccessible
The major reason behind the deletion of the PST file is the incomplete file compacting operation. In order to reduce the size of the PST file so that it occupies less space on the hard disk drive, the user performs PST file compression process. Any type of error occurred during the PST file compacting operation results in deletion of the PST file. Even a failed PST file compacting operation due to sudden system reboot will cause inaccessibility to the PST data files.
Other reasons that cause loss or deletion of Outlook PST files
Accidental deletion of the Deleted Items folder
File system corruption on the system disk
Virus and malicious threats
Improper Outlook operations or incorrect handling
Forceful termination of MS
Deleted PST Restoration using the Office File Recovery tool
Whatsoever might be the reason for PST file deletion, just make use of Office File Recovery tool to perform deleted PST file recovery. It is the best application available in the market to perform the deleted PST file recovery with ease. This application even supports the recovery of lost PST files from MS Outlook 2016, 2013, 2010, 2007, 2003, and 2000. The advanced scanning algorithms are built into this application that deep scans the drive in order to perform deleted PST file recovery in just a few steps.
Other than Outlook data files, this program can be used to perform recovery of all other MS Office file formats. It involves the same procedure to restore deleted PowerPoint files, Word files, Spreadsheets, Access files, DBX files and so on. This application can be easily installed on all versions of Windows OS (Windows 10, 8.x, 7, Vista, XP, and Server editions).
Note 1: Get all details about how to retrieve the deleted Word files on Windows 7 in simple steps.
The Office File Recovery is also available in a demo version. It lets you preview the recovered file items both in trial version as well as the licensed version. Thereby, the help of Office File Recovery application you can get back lost XLSX files, XLS, DOC, DOC, PPT, PPTX, DBX, etc.
Note 2: Learn how to use Office File Recovery tool to restore Word documents after a sudden power outage, simply by clicking on the link here- https://www.officefilerecovery.com/word-document-after-power-outage.html.

How to perform deleted PST file recovery?
Step 1: Launch Office File Recovery on your PC and select the Recover Files option available on the main screen. Now choose the drive location that stores the Outlook data files and hit on the Scan button.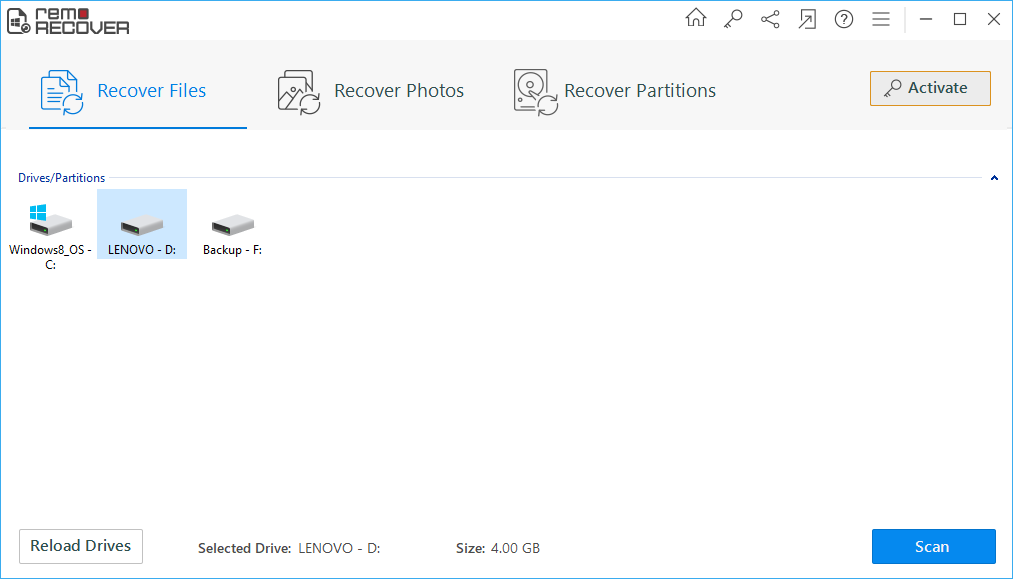 Figure 1: Main Window
Step 2: The software starts searching for the deleted files in the drive location you specified.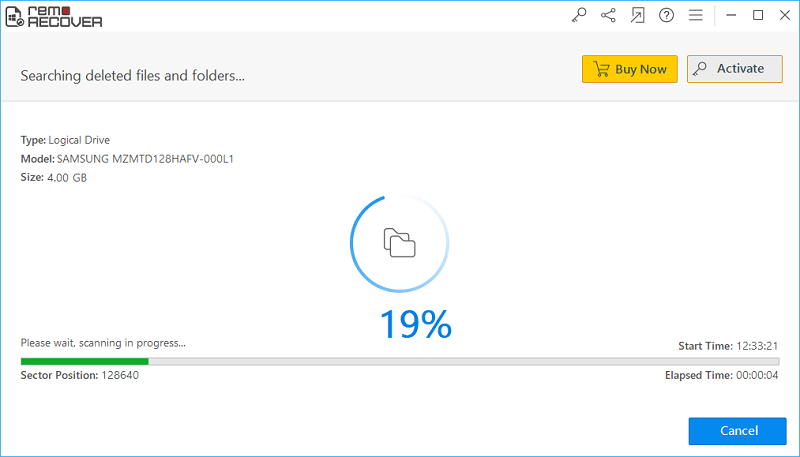 Figure 2: Scanning for Files
Step 3: A list of all undeleted files appear in a new screen. Preview for the PST files under File Type View and Data View layouts.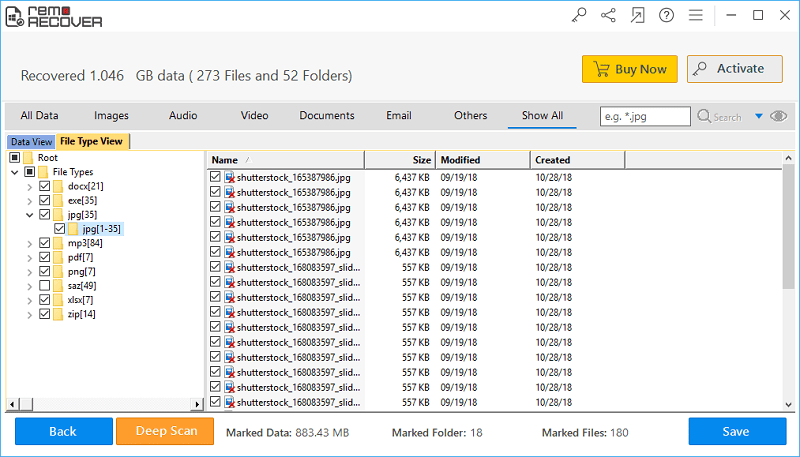 Figure 3: Recovered Files
Step 4: Mark the files you want to save and select a suitable folder location to save undeleted PST files. Click on the Save button.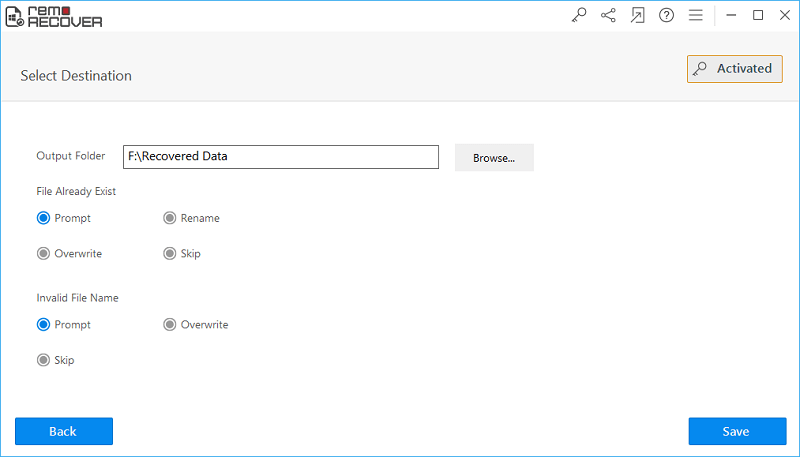 Figure 4: Save Recovered Files