How to Recover Deleted Word Files on Windows 7?
Microsoft provides a full-featured Word processing application that is used to design and create simple documents like memos, letters, reports to complex documents like brochures, newsletters and other documents. There are instances, wherein you may accidentally delete your important Word files from your Windows 7 system using Shift-Delete command. Well, there are even other factors that can lead to deletion of MS Word files. When such file loss disasters occur with you then how are going to restore your deleted Word files on Windows 7? Secure restoration of MS Word files upon deletion or corruption indeed turns to be tricky to many. However, there is one smart way by which you can undelete DOC files and DOCX files. You can simply make use of the Office File Recovery software and bring back documents in simple clicks.
Common scenarios which lead to deletion of Word files from Windows 7:
Unintentionally emptying the Recycle Bin folder: The Word documents in the Recycle Bin gets permanently deleted when you mistakenly empty the Recycle Bin without verifying it.
Files deleted Using Shift + Delete command: MS Word files are deleted using Shift + Delete keys, bypass the Recycle Bin folder and leads to permanent loss of Word DOC from Windows 7 computer.
Due to the Macro Virus: The macro virus is like a computer virus written in a macro language like VBA and uses that language to spread the virus. These viruses use certain feature Microsoft Word called as a macro that is used to automate the repetitive tasks. This may not allow you to access the particular file resulting in loss of Word files.
Precautions that are to be taken to avoid deletion or loss of Word files from Windows 7 are as mentioned below:
Check twice before deleting the Word files using the Shift+Delete keys.
Make use of the updated antivirus program to avoid loss of Word files due to virus attack.
Use UPS to avoid power failure problems.
Always maintain a backup of the important documents.
If you fail to keep a proper backup then the only option left to you is to run the Office File Recovery software.

Easily undelete MS Word files from Windows 7
Office File Recovery is well-designed to recover deleted or lost .doc and .docx files from the hard drives, memory cards, USB drives, etc. This software scans the storage for the missing or erased files and locates them based on their unique signature. It is highly capable to restore inaccessible Word DOCX files corrupted due to abrupt system shutdown, corruptions and errors. You just need to follow a simple set of steps to recover corrupted Word document 2013, Word 2010, Word 2016, Word 2000, Word 2002, Word 2003, Word 2007, etc.
This professional and advanced utility also facilitates you to recover PST files after format and re-format on the hard drives. One can also perform Excel File recovery, PowerPoint file recovery, MS Access File Recovery, lost DBX file recovery and various other Office file formats. You can evaluate the performance of this recovery application by running the demo version of the tool.
Steps to Recover Deleted Word Files from Windows 7
Step 1: Launch the Office File Recovery program on your PC and select the Recover Files option from the main screen. You are then required to specify the drive that stored the files that got deleted or lost.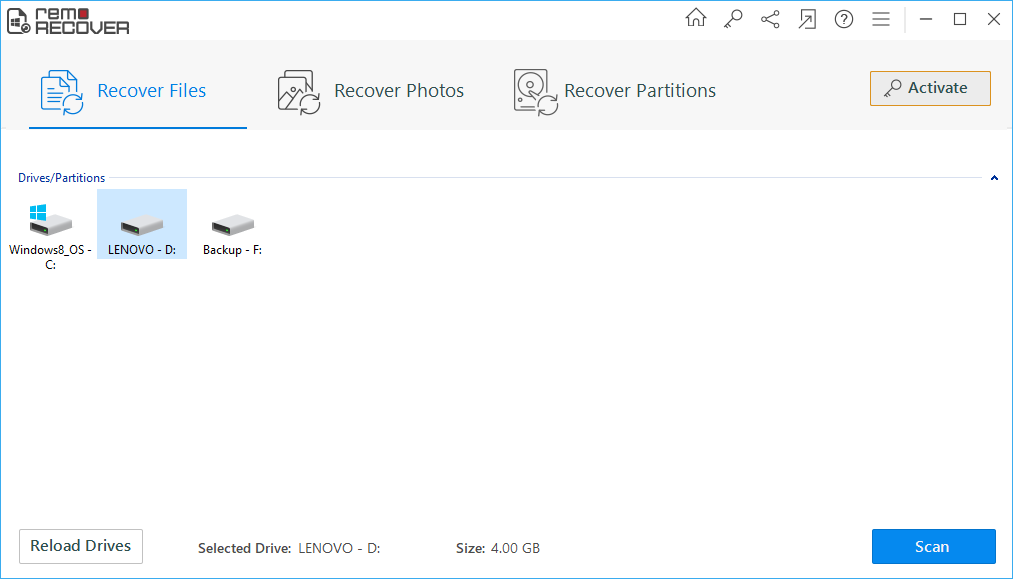 Figure 1: Main Window
Step 2: The recovery process initiates as soon as you hit on the Scan button.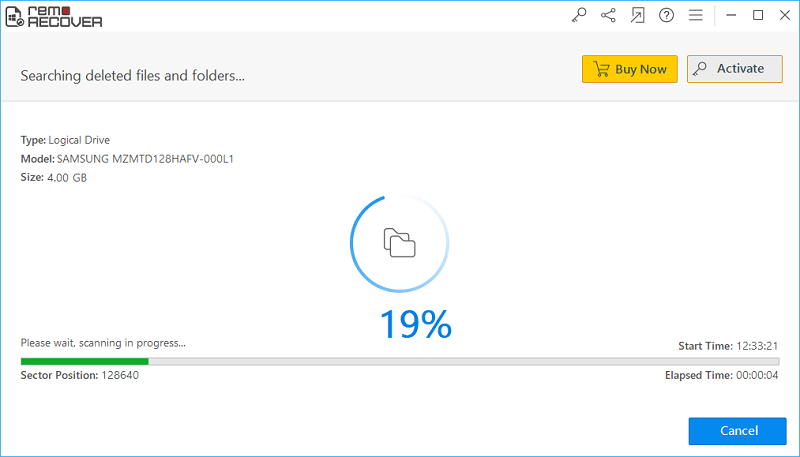 Figure 2: Scanning for Files
Step 3: Find the retrieved Word files in File Type View and Data View layouts.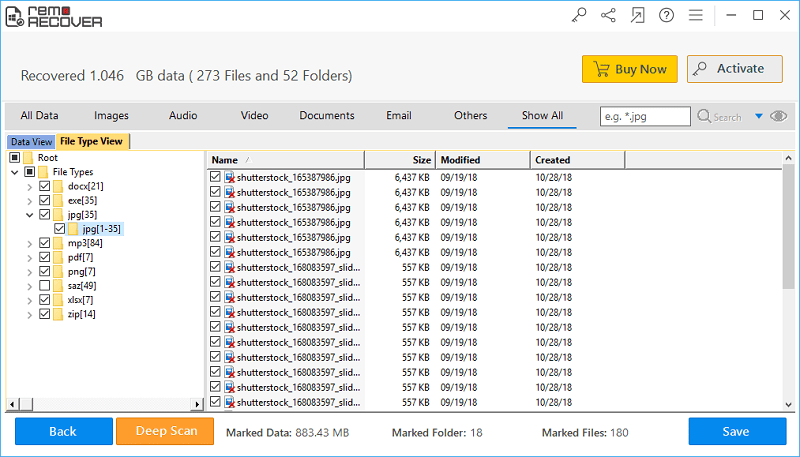 Figure 3: Recovered Files
Step 4: You can also preview the restored files and mark the DOC and DOCX file you want to save.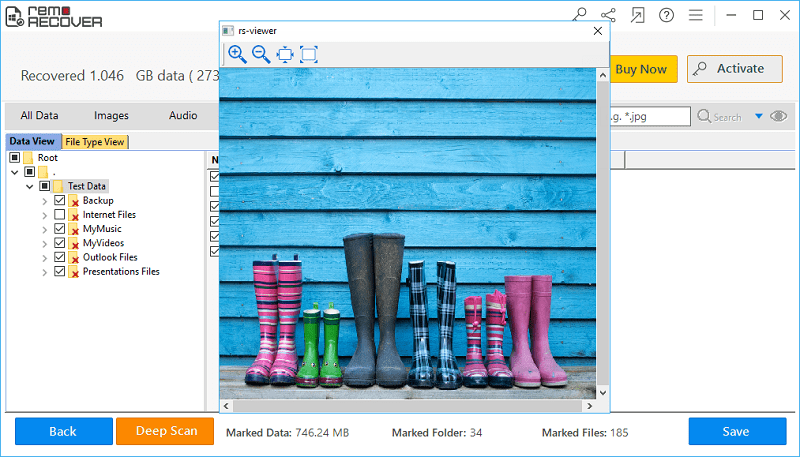 Figure 4: Preview
Step 5: Save the files in a suitable storage location.