Does your computer have a proper power backup? Usually, it is quite necessary to have some sort of power backup, as there are chances of losing data when a power outage occurs. Many a number of users faced a situation where an interrupt like a power outage or system restart whilst transferring important Word documents resulted in the loss of MS Word files. However, no one of us will be aware of such mishaps and this seems to be a distressing situation.
How does MS Word file gets lost with a power outage?
Likewise other programs, Word document also resides on the hard drive storage. A sudden or frequent power outage can give rise to bad sectors on the hard drive. Unfortunately, if the Word document resides on the affected part of the hard disk, Word files will go missing. Word file loss is also experienced due to any interruptions occurred whilst the Word file is active or is undergoing a file transfer operation.
Now, if you too have encountered deletion or loss of Word documents after a power outage then there is a simple solution to deal with it. You can simply use the Office File Recovery software to effortlessly retrieve Word documents after a power outage within a few mouse clicks.
Easily restore Word files lost after a power outage
The Office File Recovery is award-winning software that is powerful enough to recover lost XLSX file XLS, DOC, DOCX, PPT, PPTX, PST, OST and other MS Office documents in a hassle-free manner. The program employs an advanced scanning algorithm that appy a deep scanning of entire storage to get back Word document after a power outage. It also lets the users revive MS Office files that are deleted or missing from various external storage drives like USB, SSD, external HDD, memory cards, etc. You can click here- https://www.officefilerecovery.com/retrieve-ppt-presentation-from-usb-drive.html to know more about the restoration of presentation files from USB flash drive in quick steps. Additionally, one can take advantage of this software to restore MS Access files within a few simple steps.
This software is highly capable to restore Word 2013 documents, Word 2016 files, Word 2010 files, Word 2007 files, Word 2000 files, etc. The Office Recovery application works by instantly scanning the storage and extracting the lost or deleted file items. It also features an option to preview the retrieved files. Moreover, it is compatible to run till the latest versions of MS Windows OS 10, 8, 7, Vista, XP, 2003, 2000, etc.
Points to Remember:
Always maintain a proper backup of important Word documents on other storage devices to restore them at the time of file loss.
Never disable the "Auto Recovery" from MS Word application to prevent Word document loss.
Make sure that you have not deleted files from the "Temp" folder, until and unless it is checked thoroughly.
Note: Additionally, one can simply tap here https://www.officefilerecovery.com/microsoft-visio-file-recovery.html to get information about how to restore MS Visio files with ease

Follow steps to Recover Word Document after a Power Outage:
Step 1: Launch the Office File Recovery application on your computer. Choose the option as Recover Files. Then select the drive from where the MS Word files were lost. Hit on the Scan button.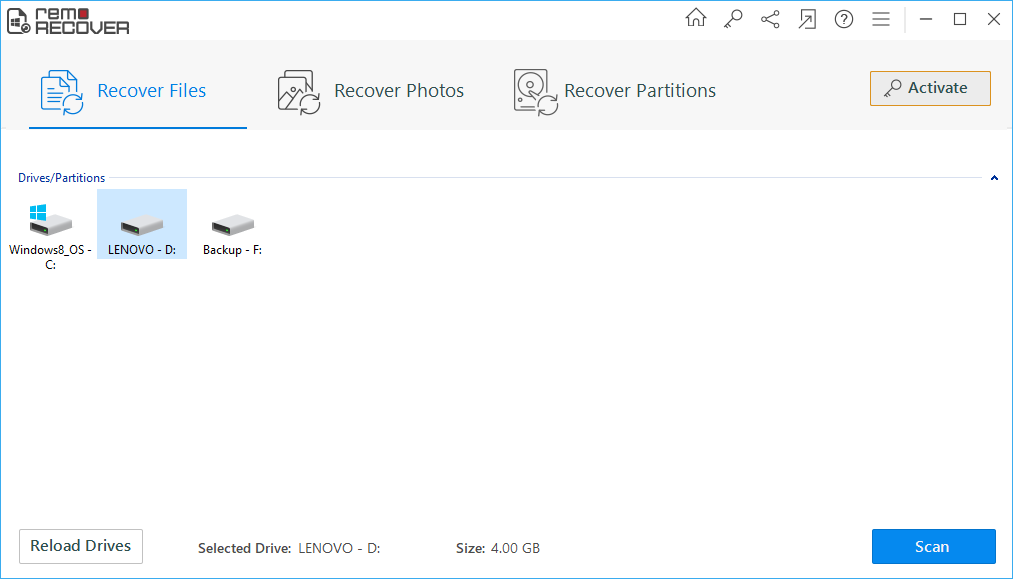 Figure 1: Main Window
Step 2: The scanning process gets initiated in the next step.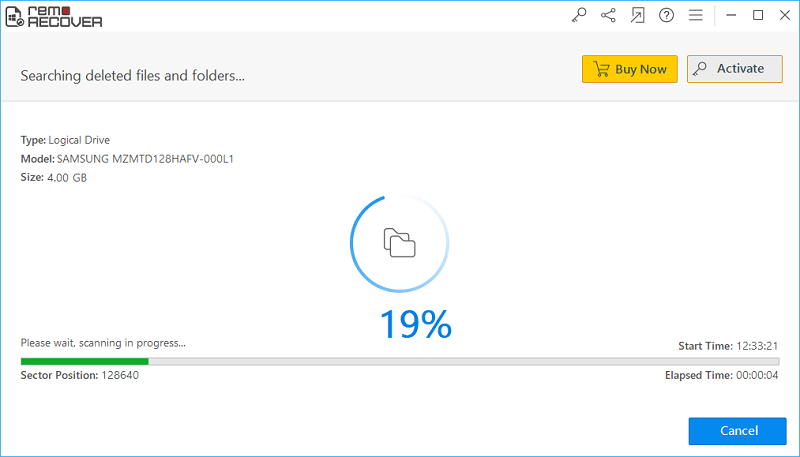 Figure 2: Scanning for Files
Step 3: Look for your recovered Word files under File Type View and Data View.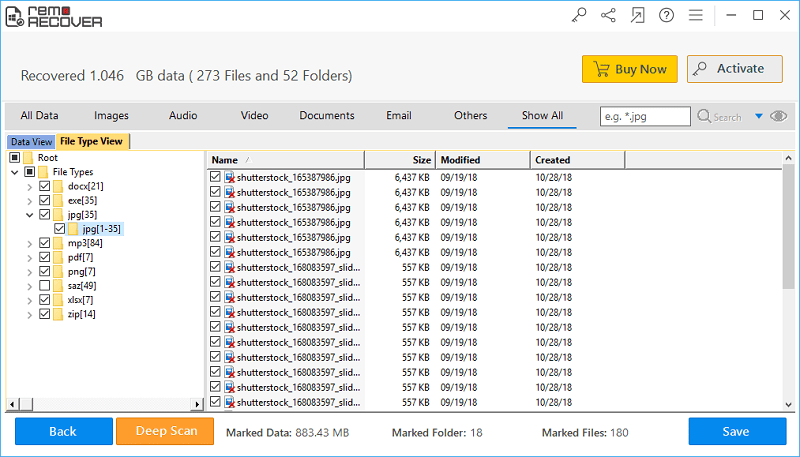 Figure 3: Recovered Files
Step 4: The restored files can be now previewed. Continue to mark the DOC and DOCX files in the list for saving.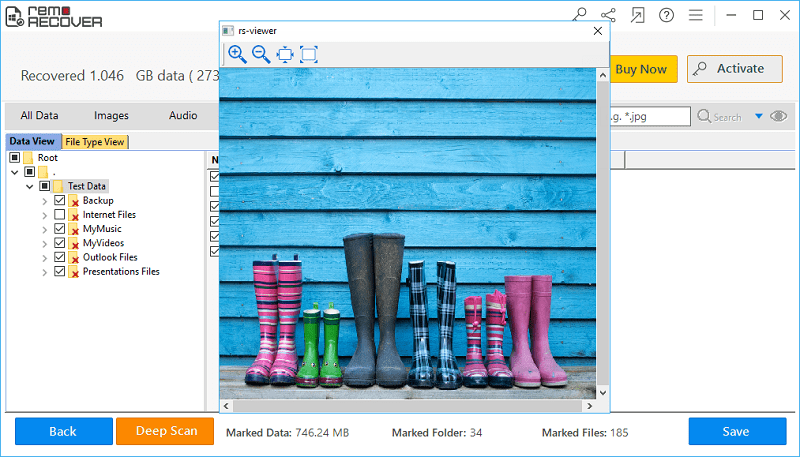 Figure 4: Preview
Step 5: Set a suitable location to save the files recovered by the software.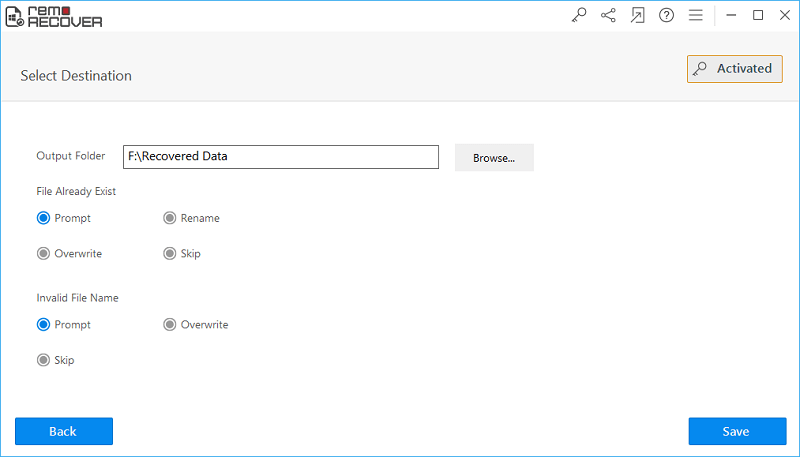 Figure 5: Save Recovered Files