How to Restore Permanently Deleted PST Files?
PST (Personalized Storage Table) is usually a file format used to store and manage Outlook data including messages, calendar items, contacts and other Outlook items. When you delete emails and other Outlook attributes, these emails are moved to Deleted Items folder and this functionality is called as soft delete that protects you from accidental deletion a file item. If you delete an email using the Shift + Delete option, it will permanently delete items without first moving them to the Deleted Items folder this procedure is called hard delete. Whenever you permanently delete an email from Outlook profile, you are just deleting the index file of the database that is pointing to the actual email not the content of the email. Therefore, the good news is that it is now possible to bring back permanently deleted PST files with the help of Office File Recovery software.
PST file recovery
The Office File Recovery tool can restore emails in plain text, RTF, HTML and .pst format. It is designed using the efficient algorithm that deep scans the storage drive to safely restore deleted Outlook files including email messages, calendar items, appointments, tasks, RSS feeds, journals, etc. with utmost ease. In addition, you employ this software to fix password protected PST file with ease.
Reasons behind permanent deletion of PST file:
When you accidentally delete an item from the Deleted Items folder or end up mistakenly emptying the Deleted Items folder
Using the "Shift + Delete" option to delete a message or a folder permanently from the Outlook mailbox
Sometimes, when you are using an Internet Message Access Protocol 4 (IMAP4) client or another type of client that does not initially move the message to the Deleted Items folder
At times, your precious Outlook files are stored on the hard drive might get deleted due to virus or malware threats. In addition, whenever you try to perform scanning of your PC, there might be the possibilities of deleting PST file. However, you can employ this software to recover permanently deleted PST files from Outlook with ease.
Irrespective of the causes mentioned above for permanent deletion of PST file, if you do not possess a proper backup of PST file then, the Office File Recovery application will serve as the best option to bring back PST files. This software has built-in scanning algorithms to perform rigorous scanning of corrupt PST file in order to extract data from it and create a new PST file, which you can import back to Outlook profile. With the help this software you can repair corrupt PST file to restore properties such as message body, to, from, cc, bcc, attachments, etc. Even you can restore deleted email messages emptied from Deleted Items folder or deleted from any other Outlook folder. By using this software, you can recover permanently deleted PST files from MS Outlook 2000, 2002, 2003, 2007, 2010, 2013, 2016, etc with utmost ease. To know more information, click here- www.officefilerecovery.com/deleted-pst.html.
Moreover, make use of this user-friendly software to repair oversized Outlook PST file that gets corrupt when it exceeds 2 GB or more size limit. Further, utilize this award-winning utility to retrieve Outlook files from latest versions MS Windows OS 10, 8, 7, Vista, XP, 2003, 2008, etc. For complete demonstration to restore Outlook files, visit here officefilerecovery.com/outlook-file-recovery.html.
NOTE: By usage of this software, any of you can undelete permanently deleted PST files in a matter of seconds.

Simple steps to recover permanently deleted PST files:
Step 1: Open the Office File Recovery software and on home screen select "Recover Files" option. Locate the drive that stores your Outlook PST files and click on the Scan button.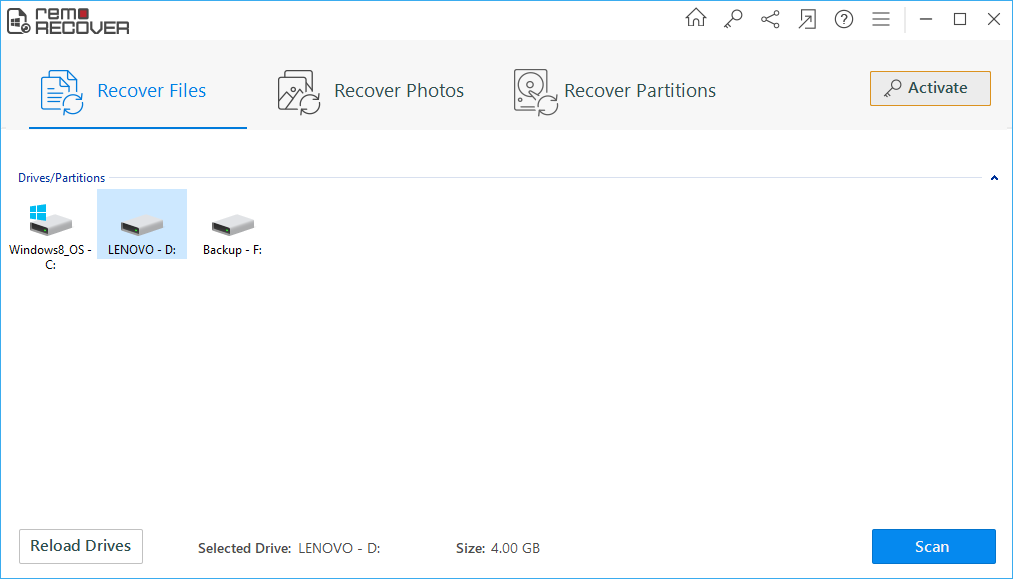 Figure 1: Main Window
Step 2: The software begins restoring the PST files by scanning the drive partitions.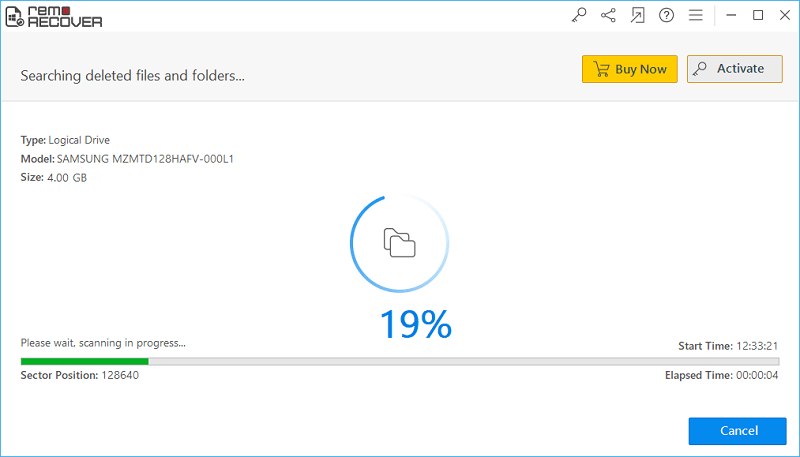 Figure 2: Scanning for Files
Step 3: The restored PST files appear in a new window for preview.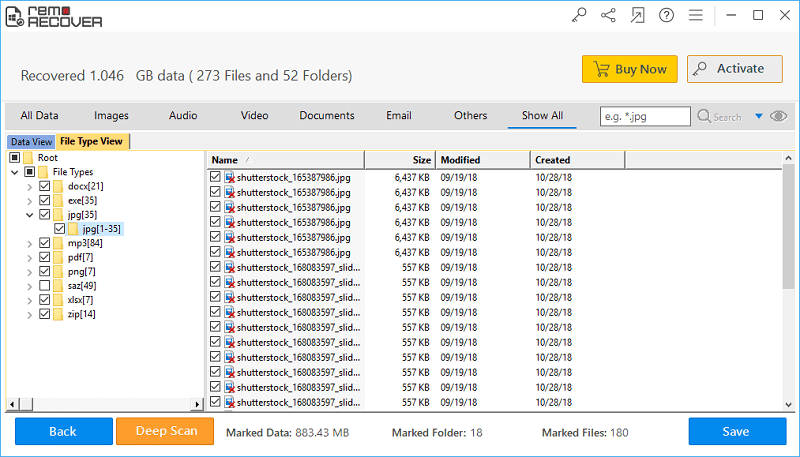 Figure 3: Recovered Files
Step 4: After previewing the recovered files, mark the PST files for saving.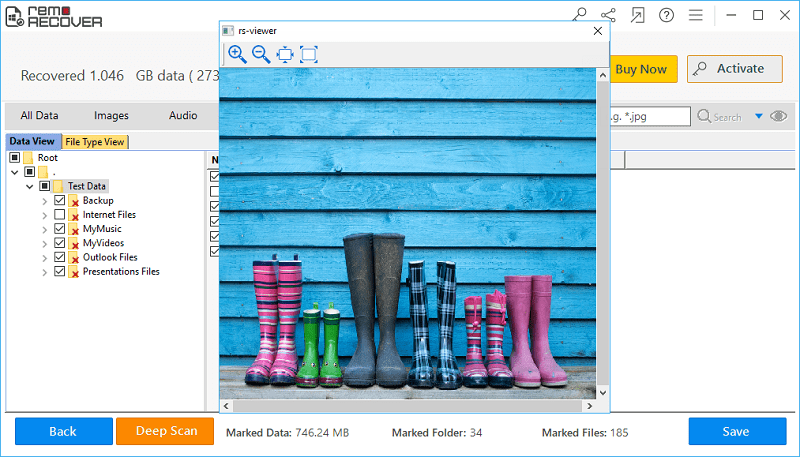 Figure 4: Preview
Step 5: You can now browse a location to save the retrieved MS Outlook PST files.
Figure 5: Save Recovered Files