How to Restore PST files after Format?
Microsoft Office Suite comes with various applications that are useful to us. MS Outlook is one of the popularly used email application by a number of users all over the world. Outlook uses PST file to store emails and all other attributes of Outlook. These PST files are stored in the hard drive of your system. However, there are instances where you accidentally format your system hard drive without having a proper backup of your important Outlook PST files. In such situations, how would you proceed to restore your Outlook files? Don't worry!! You can easily recover PST files after format by using the reliable Office File Recovery software.
Here are some common scenarios where you lose Outlook PST files from your system hard drive due to formatting:
Before installing or re-installing the operating system, it is necessary that you format the hard disk in order to install the file system that stores your OS. If this process is carried out without taking a backup then data loss is definite.
There are times in which the file system gets corrupt due to malware infection or operating system crash. In such a scenario, your system hard drive becomes inaccessible. When still continue to access the files in the drive, it asks you to format the drive.
In order to stay safe from PST file loss disasters, it is always better to maintain an updated backup of all your important files. Whenever you lose the files, they can be easily restored with the help of its backup.   
Well, In the worst case scenario, if you end up in a huge amount of data loss due to formatting hard drives without its backup, stop using the hard drive further. Make use of the Office File Recovery utility to easily recover formatted PST files from the hard drives. This is because whenever a file or the folder gets deleted from your system hard drive, it will never be erased immediately from the stored sector. Only the pointer which points to the stored location of the file will be removed and space is marked as available for the new files. Therefore, the actual stream of bytes still resides on the stored sector of the hard drive until it is overwritten with new data. Unfortunately, such data remain inaccessible to the operating system i.e., without a pointer but an efficient data recovery software can absolutely bring back your PST files. The Office File Recovery is one such useful utility that scans the hard drive and recovers files with the help of their unique file signatures. To learn more about restoring permanently deleted PST files click here https://www.officefilerecovery.com/deleted-pst.html.
Easily restore PST files using Office Recovery program
The Office File Recovery software is one of the popular application developed by the expert data recovery professionals to recover files from the formatted hard drive. This utility facilitates you to recover Outlook PST files from formatted, partitioned and re-partitioned HDD. In case, if you don't know the location of your PST file on your hard drive, it will help you to find it with an inbuilt search option. This software can restore PST files lost due to abnormal termination of Outlook application and file header corruption. Also, a demo version of this application is available to the users. You can run this tool to recover PST and OST files from all editions of MS Outlook mailbox.
This utility also helps to recover files from a formatted memory card, USB drive, SSD, external drive, SD card, xD card, MMC, memory sticks and other types of memory cards. This software can even restore Word DOCX files corrupted due to abrupt system shutdown and errors while opening the MS Word files. Additionally, you can employ this award-winning utility to undelete deleted XLS and XLSX files on all versions of MS Excel. To get more information, visit here at- https://www.officefilerecovery.com/deleted-xlsx-file-recovery-software.html.


Step to recover PST file after Format
Step 1: Set up the Office File Recovery Software to retrieve deleted Office files or lost Office files. Select "Recover Files" option from the main screen. Then pick the drive location that stores the Outlook PST files and hit on the Scan button.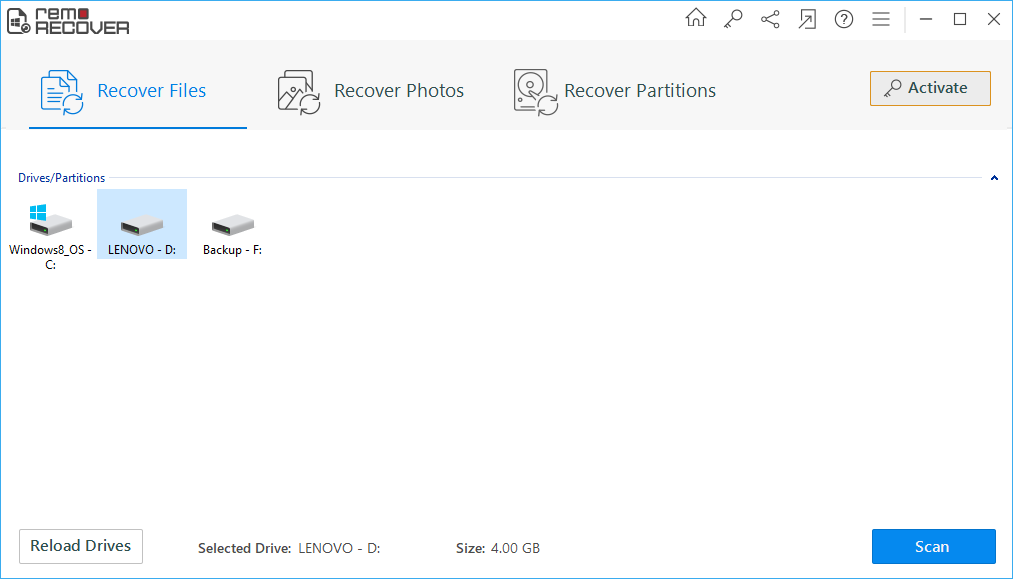 Figure 1: Main Window
Step 2: The software continues to scan the selected disk partition.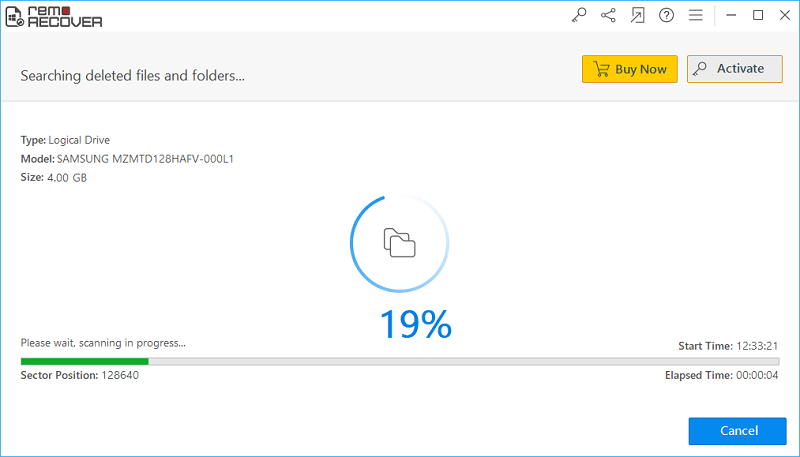 Figure 2: Scanning for Files
Step 3: All the recovered PST files will be listed in File Type View and Data View panes. You can preview them and mark them for saving.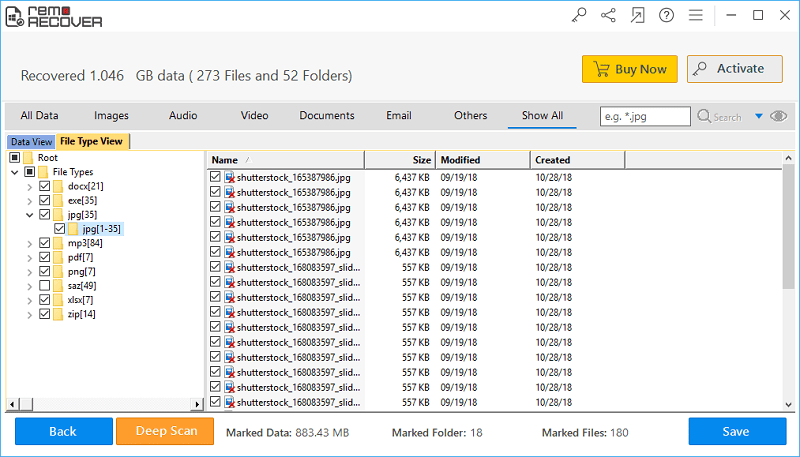 Figure 3: Recovered Files
Step 4: Now specify a folder location to save restored Outlook PST files and hit on the Save icon.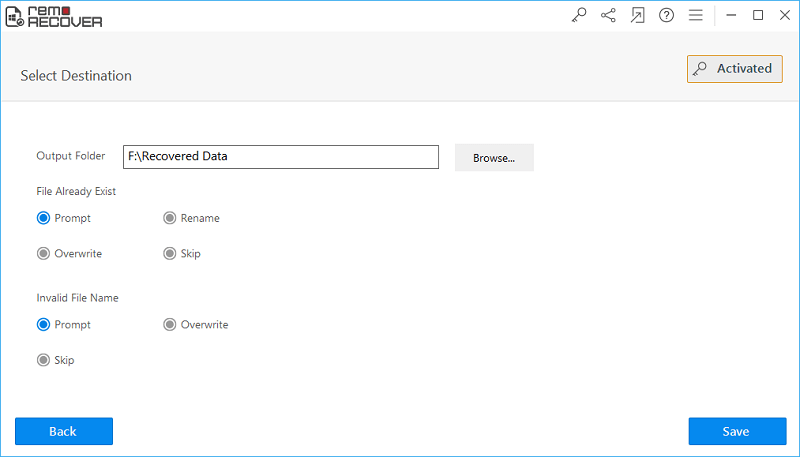 Figure 4: Save Recovered Files