How to Recover Deleted or Lost Word Document on Mac OS X
MS Word DOC files on your Mac machine may disappear because of various unknown reasons or you may delete them accidentally. The Word documents on Mac could be deleted or lost because of the virus attack, hard drive corruption, power failure, volume corruption, and accidental deletion of partition, improper system shutdown and others.
The Mac machine incorporates a Trash, similar to that of Recycle Bin in Windows OS, in which all deleted files are stored. After deleting Word document, just in case, if you realize that the file is redirected to Trash is the important ones, then you can easily restore it from the Trash to its original location. But, sometimes, the file is permanently deleted and there will be no other way to access the deleted files. However, if you have a Time machine backup or a backup copy in any external drive then you can easily restore from it.
Restore Word files from the Time machine backup
The local Time Machine utility can recover your deleted files easily. Whenever the files get deleted, the Time Machine lets you return the files to the location where it existed and thereby restores Word DOC on Mac OS X in their source format. In addition to the Time Machine, you can also utilize the Backup application of Mac in order to restore deleted files. But, Time Machine is effective only in a few instances and will not support the recovery of files if the reason for data loss is severe. So, in such cases, you need to employ some third-party recovery tools to recover lost Word documents on Mac OS X.
Run Office File Recovery program
The Office File Recovery software is an incredible tool designed to retrieve deleted MS Word files on Macintosh machines. This application can be installed on any edition of Mac OSX- Sierra, El Capitan, Yosemite, Mavericks, Snow Leopard, Leopard, Mountain Lion, Lion, etc. To recover files, first, it scans the entire drive volume for lost/deleted files within a matter of minutes using the inbuilt scanning algorithm. This application can even restore inaccessible Word DOCX files corrupted due to abrupt system shutdown and other errors opening the Word files
This application is completely safe and easy-to-use for any individual user. After the files are recovered, you can view all the recovered information using "File Type View" or "Data Type View" option, which has been provided in the software. You can also obtain the free demo version of the application to estimate file recovery before selecting the complete sort of the software. You can perform Excel File recovery to recover Microsoft Excel files using this Office File Recovery software.
Steps to recover Word document on Mac:
Step 1: Download and install the Office File Recovery software on your Mac to retrieve lost Word files. Select "Recover Files" option from the main screen as shown in Figure 1. Then select the volume that stored deleted Word files and click on the Scan button.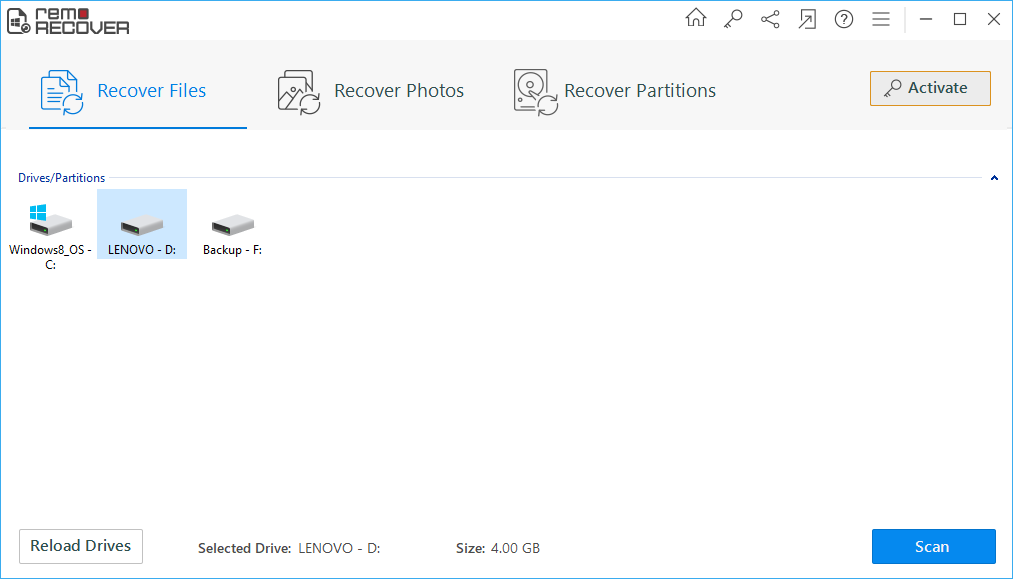 Figure 1: Main Window
Step 2: The Office File Recovery program starts scanning the volume for the deleted or lost Word documents.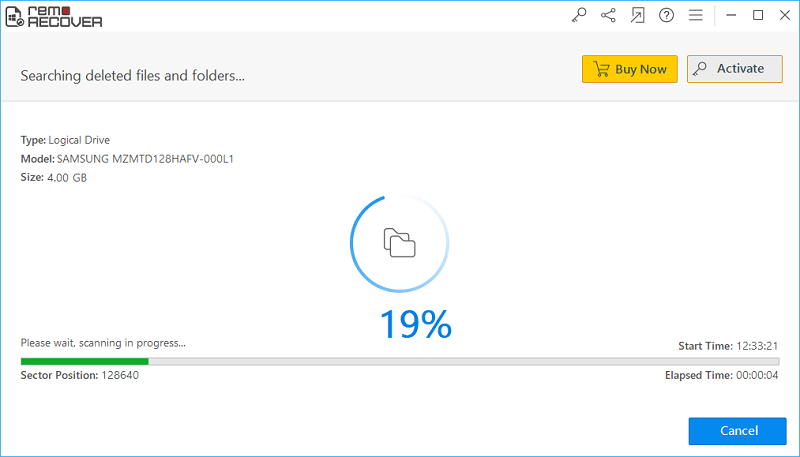 Figure 2: Scanning for Files
Step 3: When the scanning process finishes, you can continue to preview the files in File Type View and Data View panes.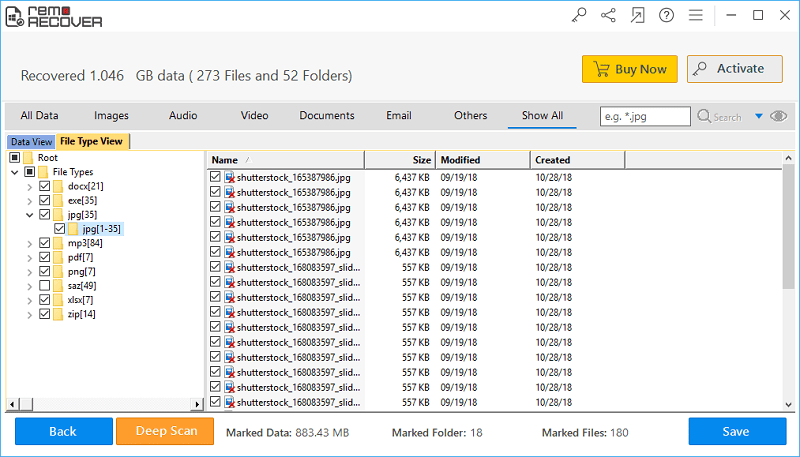 Figure 3: Recovered Files
Step 4: Now save the files to a suitable storage drive location.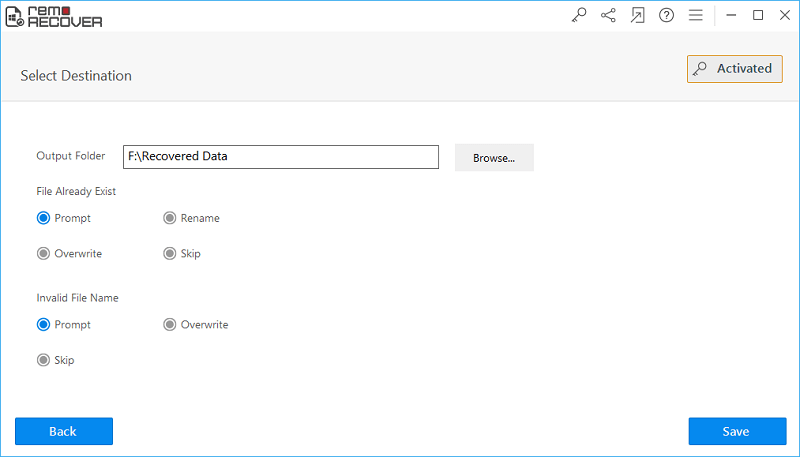 Figure 4: Save Recovered Files