Most of the Mac users still think that it is not possible to recover deleted Microsoft Word document on Mac. But, it isn't really true and the fact is deleted Word document recovery on Mac is possible with the help of a powerful data recovery software. Office File Recovery software is one such powerful and trusted data recovery tool that scans and retrieves lost/deleted Word documents on Mac machine.
You have to follow a few simple steps to retrieve missing Word files on your Mac system. One can simply launch the demo version of this software on your Mac system and understand the recovery process. You just need to select the drive from where you have lost the Word file. The software initiates the scanning process. Once retrieving missing Word document on Mac is finished, this tool provides you the option called "Save Recovery Session" using which you can save recovery process and once you purchase this software, you can resume the saved recovery process using "Open Recovery Session" option. You can even view the recovered Word documents by just clicking on Preview option in the demo version itself.
Scenarios which cause deletion and loss of Word Documents on Mac:
Emptying Trash Folder: The most common reason for the deletion of your Word document on your Mac system is emptying the Trash folder. Sometimes, you might have accidentally deleted important Word document and it will be moved to the Trash folder. But before restoring the Trash files you may empty the entire Trash folder.
Deletion using Options+Command+Delete keys: You might also end up with file deletion by mistakenly applying Options-Delete-Command on vital Word files.
Abrupt Shutdown of the System: Improper shutdown of your Mac system while accessing your Word document may sometimes lead to deletion from your Mac system.
Apart from the above-mentioned scenarios, your Word documents will get deleted due to various other reasons like formatting the Mac volume, errors while transferring large Word documents, unintentional formatting, etc. But, whatever may be the reason behind deletion of the Word documents, Office File Recovery software can effortlessly recover deleted Microsoft Word document on Mac. It is designed using special algorithms which makes it easy to recover deleted Microsoft Word document on Macintosh.
Features of the Office Recovery Software:
Office File Recovery Software is capable of retrieving deleted DOC and DOCX files created on all the versions of Microsoft Office tool such as Office 2000, Office 2003, Office 2007, Office 2010, Office 2013 and Office 2016. It is compatible with all the latest versions of Mac operating systems such as Sierra, El Capitan, Mavericks, Yosemite, Mountain Lion, Snow Leopard, etc. If you have accidentally deleted your Word documents on your Windows system, then no need to worry there is a separate version of the software designed for Windows that is even compatible on all the latest versions of Windows operating systems like Windows 10, Windows 8, Windows 7, Vista, XP, Windows 2003, Windows 2008, etc.
This software can also restore Word .docx and .doc files from various portable data storage devices like external hard drive, USB pen drive, SSD, FireWire, memory cards, and many more. The recovered files can be sorted on the basis of the file name, file type, file size and date. Besides Word documents, this tool has the potential to recover deleted PowerPoint files, Spreadsheets, Excel files, Access files and many more. You can save the recovered Word documents to any removable storage devices.
Steps to recover Microsoft word document on Mac:
Step 1: Launch the Office File Recovery program on your Mac machine. Choose Recover Files option from the main screen. Now pick the drive from where the Word documents got deleted. Hit on the Scan button to continue.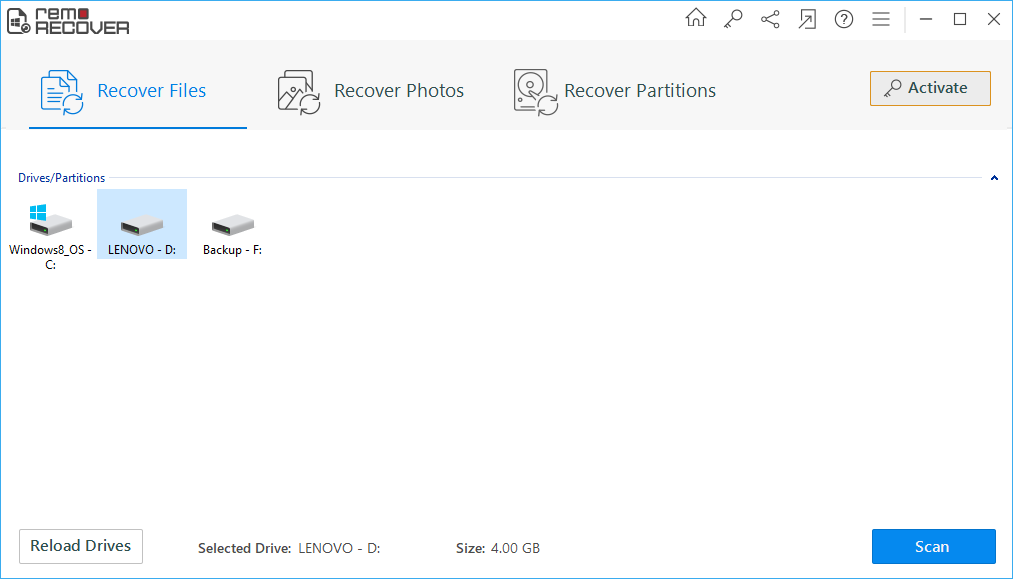 Figure 1: Main Window
Step 2: The tool starts searching for the deleted and lost Word documents.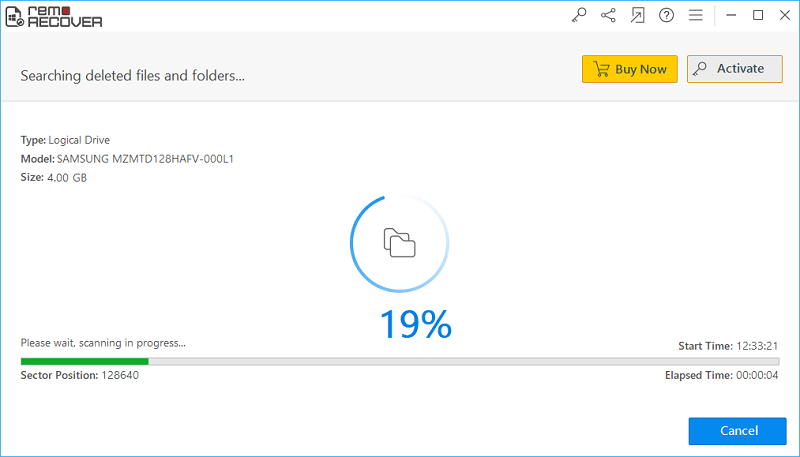 Figure 2: Scanning for Files
Step 3: A preview window displays the retrieved DOC and DOCX files. Preview the files in File Type View and Data View layouts.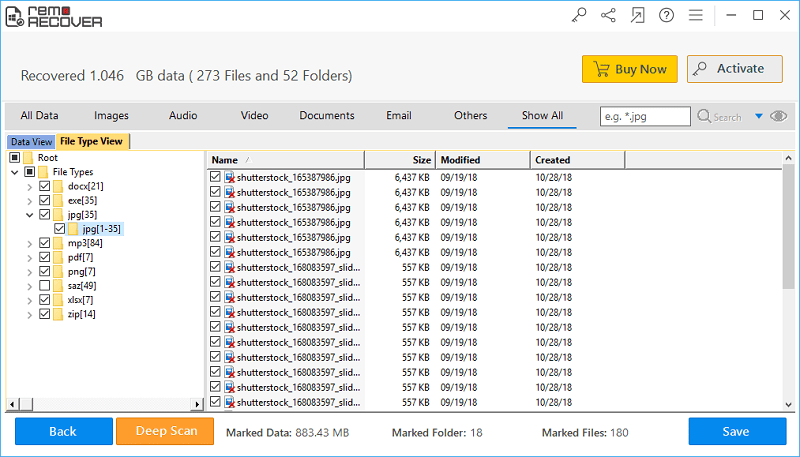 Figure 3: Recovered Files
Step 4: Finally choose the destination drive to save the recovered files and hit on the Save button.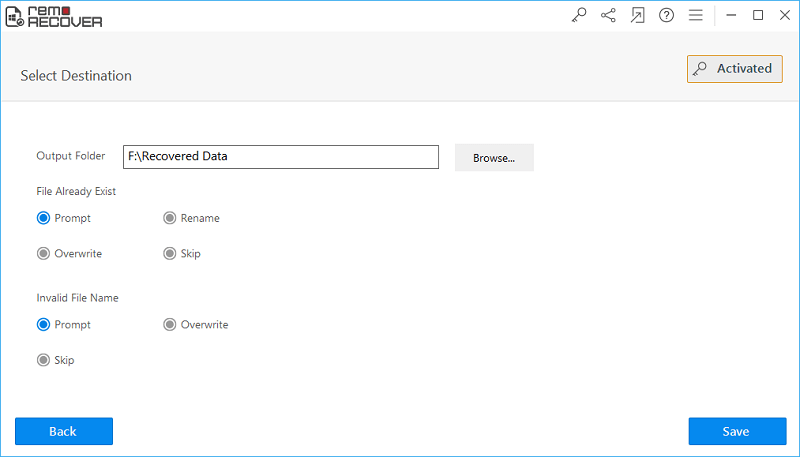 Figure 4: Save Recovered Files
Things to Remember:
1. Once upon losing important .doc or .docx files from your Mac system, then don't save any new files on your system and immediately make use of this software to recover deleted or lost .doc and .docx files on your Mac.
2. Be careful while emptying the Trash folder on your Macintosh computer. If you find any accidentally deleted Word documents, restore back immediately them to their original location.
3. Avoid ejection of your removable data storage device from the system while transferring DOC or DOCX files. Use safe mode while removing removable storage device from your Mac machine.