Excel files are very important documents that are being used in most of the organizations. These documents are one of the best attributes of MS Office suite which can save information in a well-managed format. Whilst working on MS Office Excel regularly, you may encounter unexpected loss of these crucial documents that can trouble you a lot. However, you can overcome such a data crisis with an efficient Microsoft Office File Recovery tool. With the aid of such utility, it is simple to restore MS Office Excel files.
A few common scenarios that bring the need to perform Microsoft Office file recovery:
A file system corruption results in inaccessibility of .xls or .xlsx files. Users can restore lost XLSX file by employing the recovery tool.
Excel files could also get threatened by the virus and other malicious programs
If a user account in the computer is deleted then Excel file and all other Office files like presentations, PST file, Word file also get erased. Visit at www.officefilerecovery.com/how-to-deleted-excel-spreadsheet.html to know about deleted Excel spreadsheet recovery.
Documents get deleted after re-installation of Windows OS.
In addition to above-listed causes, you may encounter loss or deletion of valuable excel files after an improper system shutdown, hard drive formatting, bad sectors, MS Office application crash and in other unknown data loss situations. Henceforth, the users are always suggested to save a backup of valuable Excel files to avoid the bad impact of any unexpected data crisis. However, users often forget to save backup and get into a troublesome situation. In this stage, Office File Recovery serves to be the finest approach to bring back all crucial information. This tool is compatible to run on all editions of Windows OS like Windows 10, 8, 7, XP, Vista. One can also retrieve Microsoft Word documents on Mac using the Macintosh version of the tool.
Easily Restore Microsoft Office Excel Spreadsheets
Office File Recovery software is designed with advanced scanning that identifies and retrieves MS Office documents after various data loss instances. It is an automated tool to perform Microsoft Office file recovery on all major versions of Windows computers. It recognizes the files on the basis of their unique signatures to perform instant recovery. You can employ this app to even recover presentations, Outlook PST file, DBX file, Word file, Access file and other documents created on MS Office 2010, 2007 and earlier versions. Get more information about retrieving retrieve deleted Word document visit here https://www.officefilerecovery.com/deleted-word-document-in-windows-7.html.
Note 1: Check here to learn how to restore PowerPoint files: https://www.officefilerecovery.com/powerpoint-file-recovery.html
Note 2: In case, if you are a Mac user and lost your crucial Word documents and other files from your Mac system then also it is possible to get back all these files by using this software as this tool can system also.
Steps to recover MS Office Excel files
Step 1: Install the Office File Recovery application on your PC. Go for Recover Files option on the main screen. Now browse the drive location of the Excel files that were deleted. Proceed to click on the Scan button.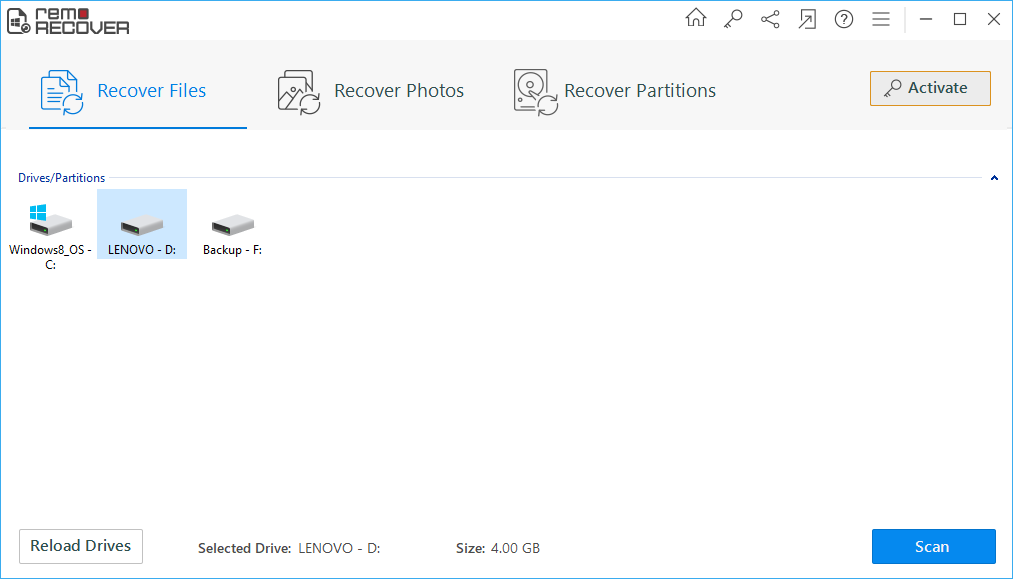 Figure 1: Main Window
Step 2: Scanning gets initiated, wait for a while for the software to completely scan the drive.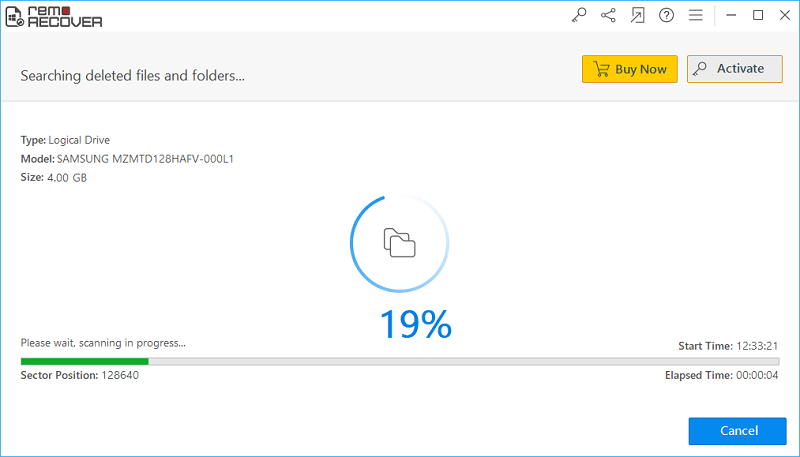 Figure 2: Scanning for Files
Step 3: You will be able to find the restored Excel files under File Type View and Data View panes.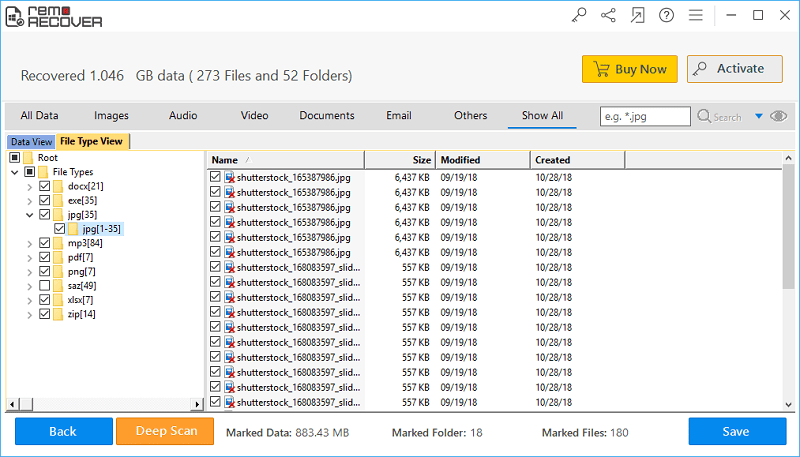 Figure 3: Recovered Files
Step 4: Go ahead with previewing the retrieved files and choose the files that you wish to save.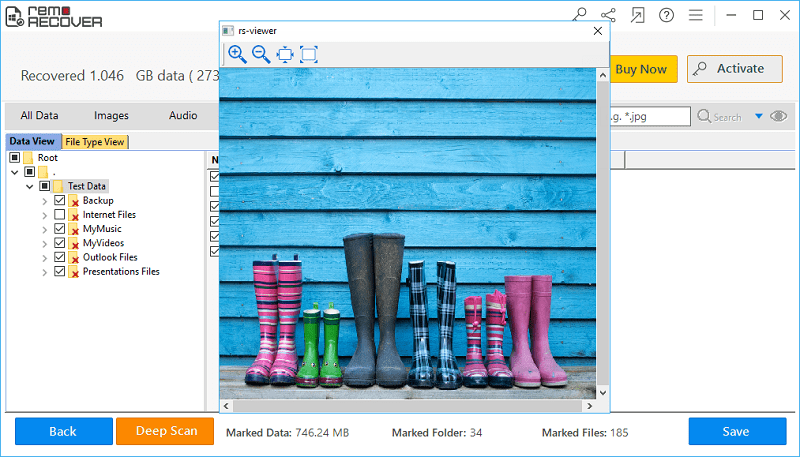 Figure 4: Preview
Step 5: Now browse a destination folder to save recovered files. Continue to hit on the Save button.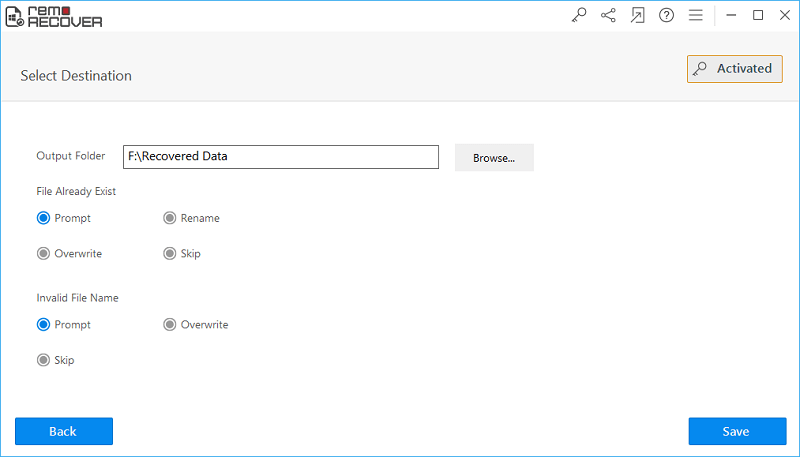 Figure 5: Save Recovered Files
Info: It is obvious that it will jeopardize the entertainment when your MP4 file is corrupt, but wait a minute! It can be repaired to make it accessible once again. So what are you waiting for, try to repair MP4 file on Mac and make the moments joyful.