How to get back deleted Powerpoint file?
PowerPoint or presentation file is being widely used by numerous organizations like school, offices, training institutes, etc. to prepare reports, documentation and other purposes. However, at many occasions the PowerPoint files get deleted due to human errors and other unforeseen factors. Deletion of crucial PPT files proves to be a troublesome situation for any user. However, if are you in search of a reliable method to restore deleted PPT file on your system then the solution is here. The Office File recovery is an ultimate tool that offers a better way to perform deleted PowerPoint File Recovery on Windows systems.
Use Office File Recovery program to restore PPT files
This software allows you to retrieve deleted PowerPoint file of different file formats like PPT, PPTX, PPS and PPSX files along with their text, formatting, animation, OLE objects, graphics, hyperlinks, header and footer, etc. In addition, this software retrieves password-protected PPT files with a full preview of the presentation file. You can even perform Office file recovery from My Document folder of your Windows-based computer system.
Office File recovery equipped with powerful scanning algorithms to perform rigorous scanning of the entire system drive to restore deleted files from latest versions of MS PowerPoint 2000, 2003, 2007, 2010, 2013, 2016, etc. Moreover, this software has the potential to retrieve the PPT presentation file from the hard drive, external hard drive, USB flash drive, FireWire drive, SSD, etc. For complete information to retrieve PPT files from USB flash drive, click here https://www.officefilerecovery.com/retrieve-ppt-presentation-from-usb-drive.html.
Common scenarios behind deletion of PowerPoint files:
Accidental Deletion: Sometimes, you might accidentally choose an important presentation file and end up clicking on "Shift + Delete" combination can lead to deletion of the presentation file. Another case of accidental deletion is when you perform the process of cut-paste can make you lose valuable data from PowerPoint presentation file.
Emptying of Recycle Bin: Usually, you have the habit of clearing Recycle Bin from time-to-time. However, at times end up mistakenly click on "Empty Recycle Bin" option and may lose the vital presentation file.
Virus Attacks: There might be the chances of severe virus or infection to your system, which can severely corrupt the system making you lose the entire presentation file.
You can easily get over these circumstances if you have maintained a proper backup of the presentation file. Unfortunately, if fail to do so then you should can straightaway perform deleted PowerPoint file recovery using the Office File recovery. It is fully compatible to run on latest versions of MS Windows OS 10, 8, 7, Vista, XP, 2008, 2003, etc.
Steps to restore deleted Powerpoint file:
Step 1: Run the Office File Recovery software on your PC to restore PPT files. Select Recover Files option on the home screen then select the drive that stored the PowerPoint files. PPT file restoration begins as you click on the Scan button.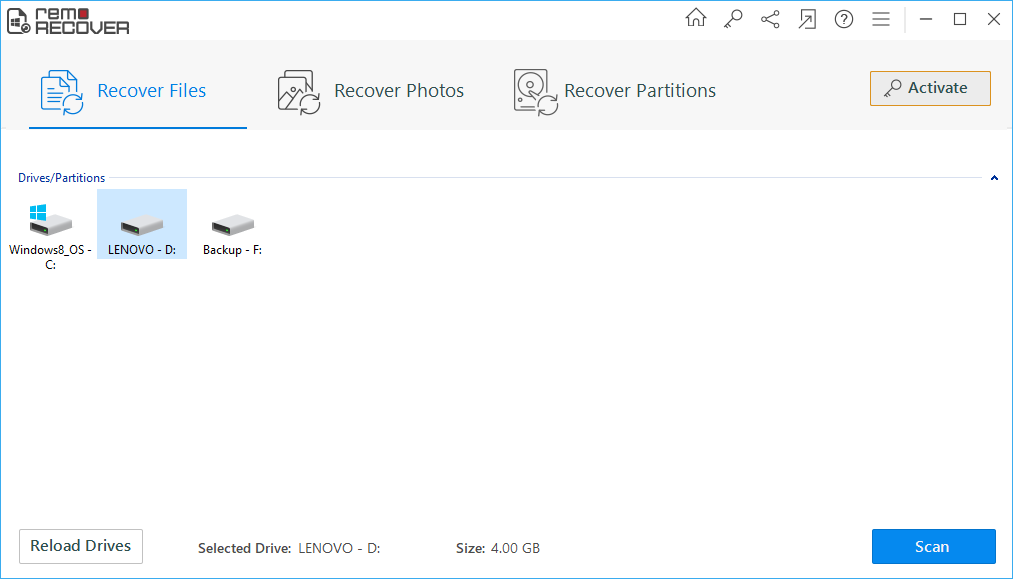 Figure 1: Main Window
Step 2: The software begins undeleting the files from the drive by applying a scan.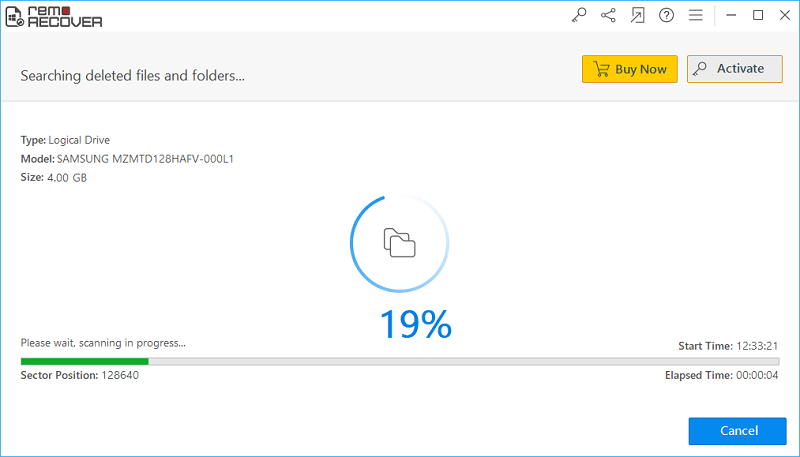 Figure 2: Scanning for Files
Step 3: Recovered files appear in File Type View and Data View panes.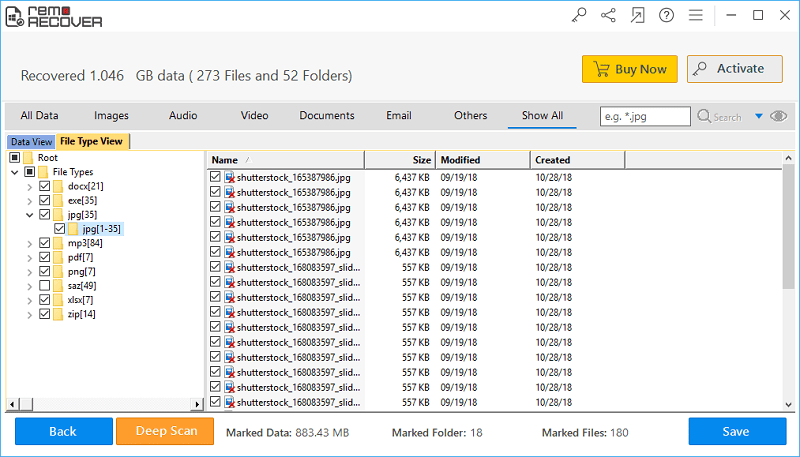 Figure 3: Recovered Files
Step 4: Set a destination location to save the marked PPT or PPTX files. Then click on the Save button.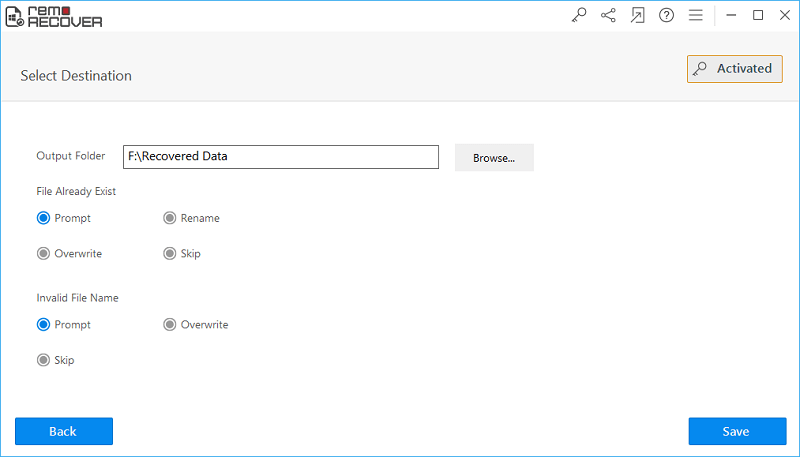 Figure 4: Save Recovered Files
Follow these precautionary measures to avoid file loss:
Always make sure that you have properly checked the Recycle Bin before deleting any of the presentation files
Don't use the "Shift + Delete" combination keys together until and unless required
Unnecessarily avoid using "Cut + Paste" command to prevent deletion of the presentation files
Employ a reliable third-party tool to scan and restore deleted presentation file