Microsoft Office is the most widely used Office suite that mainly consists of MS Word, MS Excel, MS PowerPoint and MS Access. MS Office documents get erased easily due to the accidental deletion, viruses, drive formatting, power surge, hard disk crash, abrupt system shut down and software conflicts. But, it is possible to recover deleted MS Office file from My Document folder on Windows operating systems with the help of Office File Recovery software.
When an Office document gets lost or erased it will be no longer be accessible at the user end. However, the file still resides in the same storage space but only the reference to the file is removed by the OS. Space is marked as free for storing new files. Thus, the deleted Office documents still reside in the same storage space and can be retrieved using relevant file recovery tools. The Office File Recovery software is one fine tool that performs restoration of Office files a secure and hassle-free way.
Now, let us look at some of the reasons that could lead to loss of MS-Office file from My Documents folder:
Unintentional Formatting- where users mistakenly format the drive containing vital files
Accidental Deletion- wrongly choosing Documents folder for deletion
Virus Attack- virus and other malicious programs cause deletion and loss of files
Other Reasons
Restore document folders using Office File Recovery application
Office File Recovery software can easily recover deleted MS Word files on Windows 7 including other MS-Office files on Windows 10, Windows 8, Windows XP, Windows Vista and Windows Server editions. When it comes to recovering deleted MS Office file from My Document folder, the software first scans the entire hard drive for deleted or lost files in a quick span of time. It is highly capable of restoring XLSX, PPT, XLS, PPTX, PPS, PPSX, DOC, DOCX, PST files from the system in an efficient manner.
Note: Read more on how to recover files from MS PowerPoint 2010?
Office File Recovery application is compatible to run on all editions of MS Office 2000, MS Office 2003, Office 2002, Office 2007, Office 2010, Office 2013 and Office 2016. After the recovery of files, this software permits you to preview the recovered data either in "Data View" and "File Type View". Users can also run the demo version to understand the process of Office file recovery.
Steps to restore MS Office file recovery from My Document folder:
Step 1: Download and install Office File Recovery software on your computer. On the welcome screen select "Recover Files" option. You also need to specify the drive location of the deleted documents folder. Click on the Scan button.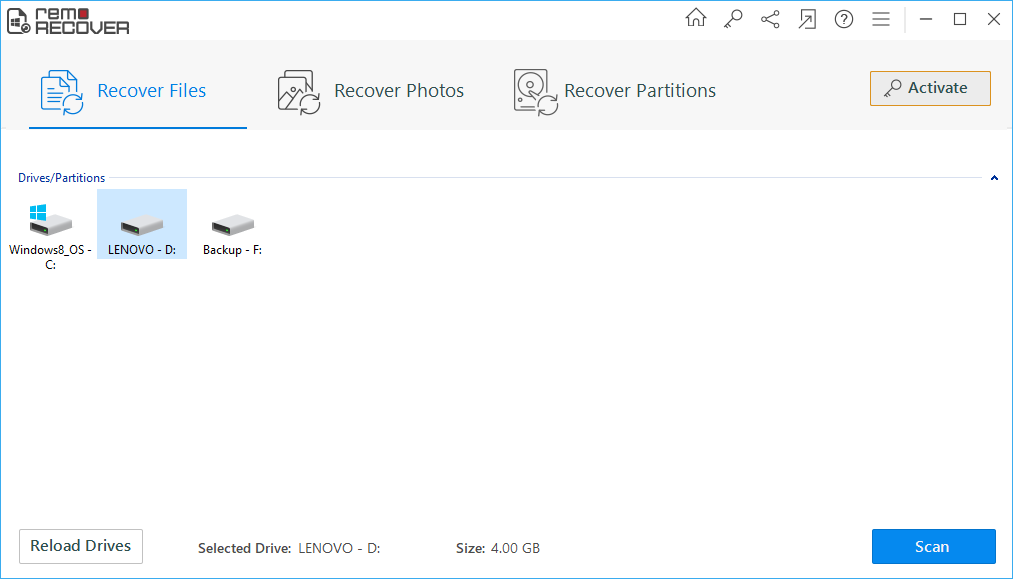 Figure 1: Main Window
Step 2: The software starts to deeply scan the storage drive and fetches all Office files from it.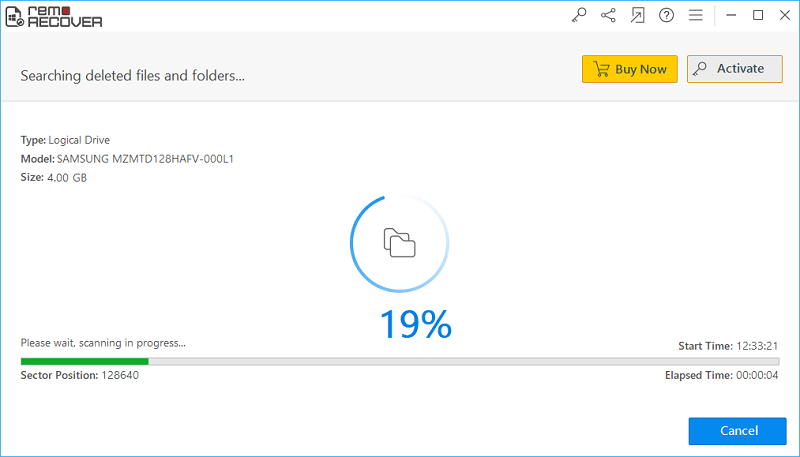 Figure 2: Scanning for Files
Step 3: Find your files in File Type View and Data View panes.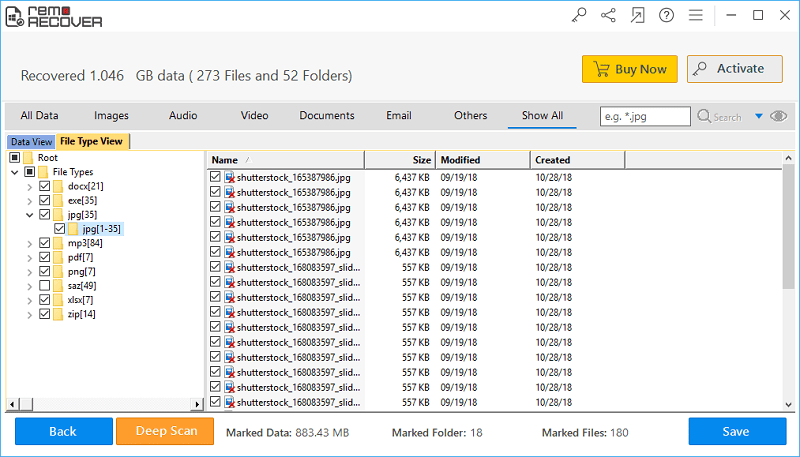 Figure 3: Recovered Files
Step 4: Proceed to preview the recovered MS Office files. Mark the files that you want to save.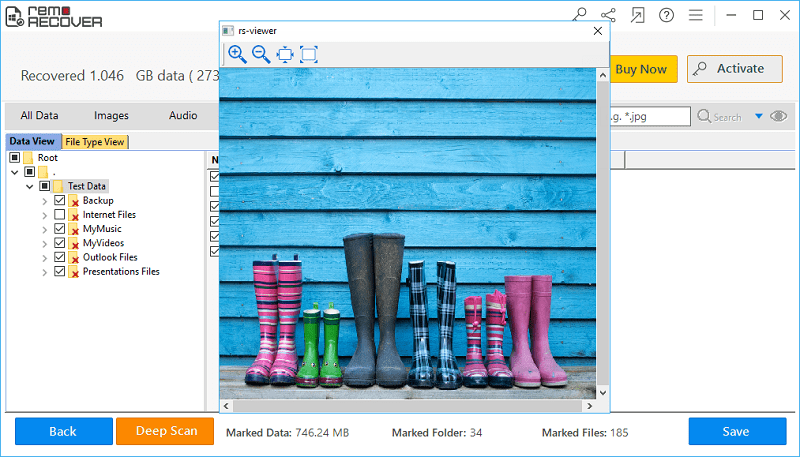 Figure 4: Preview
Step 5: Mention the drive location to save the files and click on the Save icon.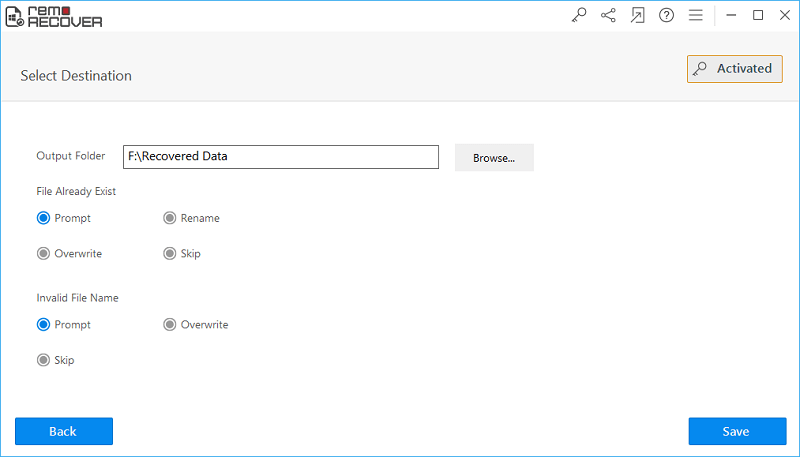 Figure 5: Save Recovered Files