Usually, MS Word document is used all across the globe in numerous offices, homes for preparing reports, notes, statistics, and many others. However, at times, users end up in accidentally deleting important Word document by using "Shift + Delete" option. Apart from this, there are many other instances where the files can get deleted or go missing. Some common causes include:
Emptied recycle bin
Human errors
Unintentional format
File system errors
Virus infection
Incorrect file operations
Well, when you encounter Word document deletion due to any of the causes, you might be worried about how to restore deleted Word document as they are permanently erased from your system. In that case, cool down! it's because whenever you delete any file from the computer, the operating system simply marks the space occupied by that file as free and reusable. Thus, deleted Word document remains invisible at the user-end but are not lost until and unless completely overwritten by new data.
Undeleting accidentally deleted MS Word documents
The Office File Recovery software is an incredible software to deal with Word file deletion or loss. It is been built with an ability to restore deleted DOC file and DOCX Word file formats in no time. The tool uses a unique scan engine that instantly scans the drive and extracts all deleted files. It carries out Word file restoration without modifying the original file contents(all the Word file elements remain intact even after recovery).
Note: In order to increase the chances of the Word document recovery you should avoid using the system and saving any new data, as this can result in overwriting of deleted file space. An overwrite operation can permanently delete the Word document. Now to recover the Word files that are deleted from the system.
Furthermore, this application is suitable to run on all editions of Windows OS (Windows 10, 8, 7, Vista, XP and Servers). Also, other Word files, one can utilize this tool to retrieve all other Office file formats. Thereby you can easily get back deleted Spreadsheets, PPT presentations, Access files, DBX files, PST files, etc. You can learn more about how to use the Office File Recovery program to recover erased Excel files from Windows 8.
The Office File Recovery tool is also capable to retrieve Office files deleted from various external storage drives like USB drives, SSD, HDD, FireWire, memory cards, etc. One can also make use of the demo version of the tool that is available for free. The files are availed for a preview in both the trial version and the licensed version.

Steps to Recover Accidentally Deleted MS Office Files
Step 1: You first need to launch the Office File Recovery tool on your PC. Then choose Recover Files from the main screen option.
Step 2: Continue to choose the drive from where the Word documents are deleted. Press on the Scan icon.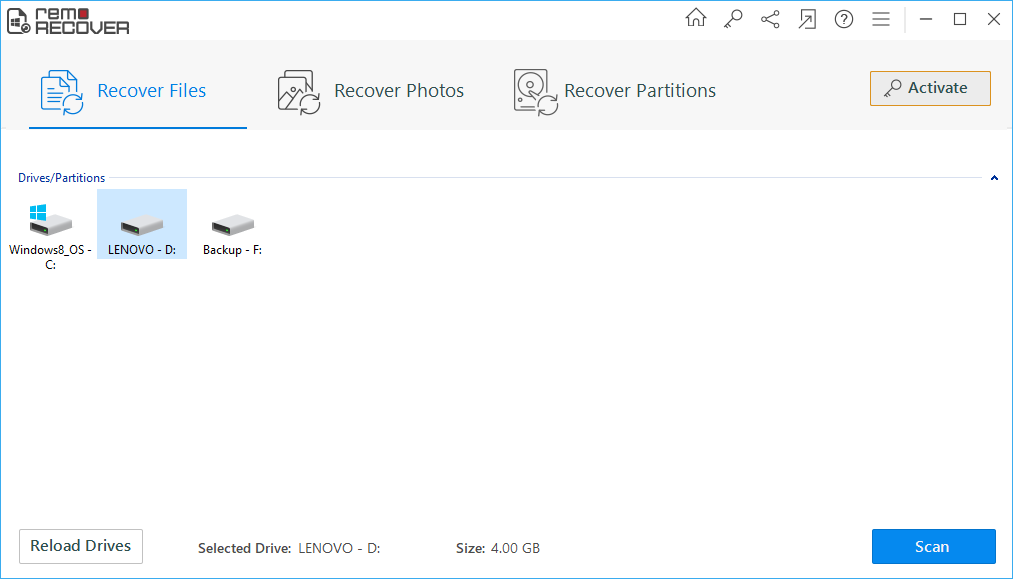 Figure 1: Main Window
Step 3: The drive is completely scanned for the deleted files.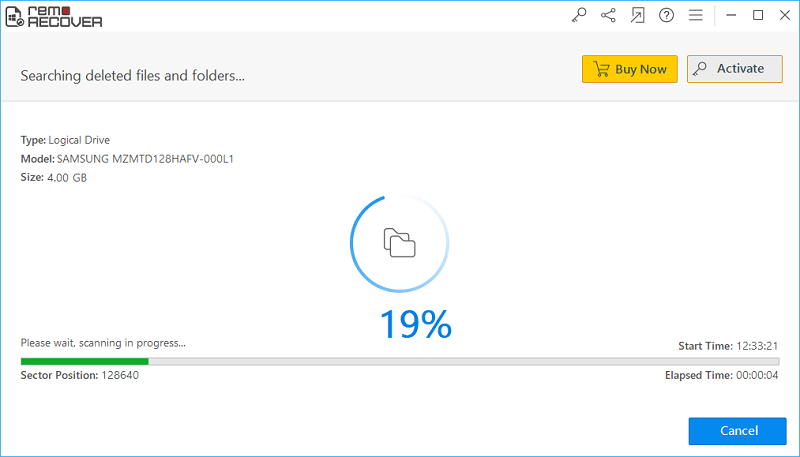 Figure 2: Scanning for Files
Step 4: Find the restored MS Word files in File Type View and Data View layouts.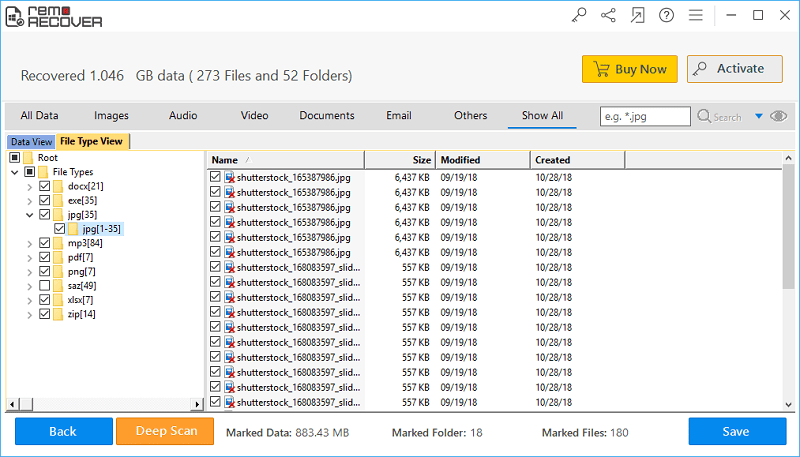 Figure 3: Recovered Files
Step 5: After reviewing the files you need to browse a location to save the retrieved file items. Hit on the Save button.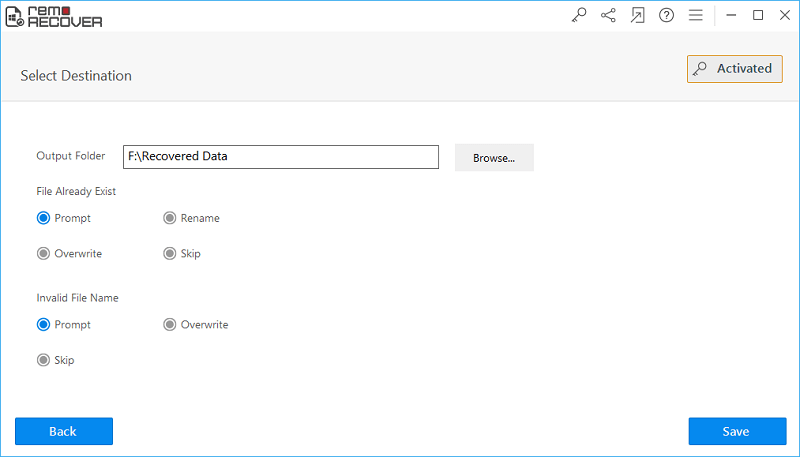 Figure 4: Save Recovered Files

Hints by Topic:
Lost Your Important Data from Hard Drive?
Do not repent if you have lost your data from hard disk, as there is still a chance to recover data from hard drive with much accuracy. This is possible with the help of data recovery tool which opts simple approach to accomplish data recovery
Want to Get Back Your Lost Data?
Losing data from the drive is a frequent process and no one has stayed away from it, but there is no need to worry as you can easily recover the lost data with much ease. This is possible with the use of data recovery software Mac which can simplify the process by confining it to finish with few steps
Outlook PST File Repair
If you are not able to access Outlook or if you suspect that the PST file is damaged then make use of Outlook repair tool to get it fixed. With the help of this tool, you not only know how to repair Outlook issues but also recover the files that are missing or lost
Converting OST to PST File – Safely
OST to PST converter – the safe and secure way to convert and extract the emails, other items from OST file into a healthy PST file. This method can be an effective solution for users who have lost access to Outlook configured with OST.
SD Card Data Recovery – Safer and Secure
In case you have lost vital data from your Mini SD card and wish to recover data from Mini SD card then make use of Mini SD Card Recovery, with this you can be able to recover your lost files with just a few simple steps