"I recently had to have my Windows OS reinstalled on my laptop. I copied everything from my C drive over to my external hard drive. How do I restore Microsoft Office? They seem to be missing or lost".
Well, before we come to the conclusion of corrupted Office files, we'll first analyze where the problem could be. When you reinstall an OS or reformat a hard drive or do a factory reset, these operations will wipe off the data from the hard drive including Microsoft Office installation. Good know that you have taken a backup before reinstalling your OS. As far as restoring MS office is concerned, you need two things to reinstall – Product Key and a reinstallation file.
How to Reinstall MS Office?
First, find the 25-character Product Key which you get when you buy the Office. For that, you have to think back on how did you purchase the Office?
Retail Box
Factory installed & activated
Product Key Card
Online purchase & download
After you got the Product Key, go to Microsoft TechNet and register for an evaluation copy of MS Office and download MS Office setup program. Now, double-click the saved Office download, accept the Terms and Conditions and follow the online instructions to install the software.
Once the installation is over, now try to restore the entire data from your external HDD. If you are still unable to see them, then surely they should be lost.
MS Office files Recovery from External Hard Drive
For any MS office data loss issues like deleted or lost, Office File Recovery is your solution. A comprehensive tool which does deleted PowerPoint file recovery, Word document with .doc and .docx extension and even lost or deleted Outlook Data Files. This is your one-stop solution for all your Microsoft Office loss issues.
MS Office Recovery from External Hard Drive using Office File Recovery Tool
Office File Recovery software not only retrieves lost or deleted Office files but also recovers overwritten data from excel files and other MS Office files. Below are the steps on how to retrieve Microsoft Office docs from external drive:
Step 1: Download and install Office File Recovery app on your computer and connect the external drive as a slave. Run the software and select "Recover Lost Files".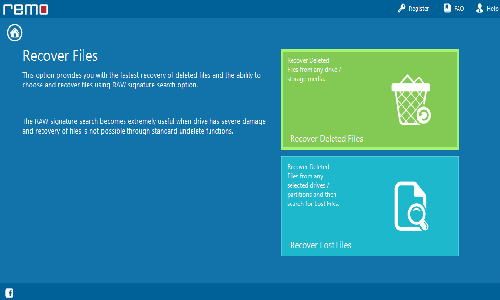 Figure 1 : Main Window
Step 2: Select the external hard drive to initiate the MS Office recovery process.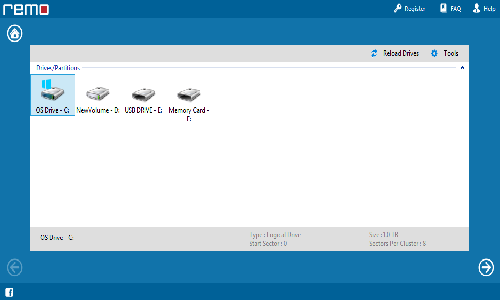 Figure 2 : Select Hard Drive
Step 3:After a thorough scanning, the recovered data will be displayed as a tree which you can preview before saving them.
Figure 3 : View Recovered MS Office Files