MS Word is one of the best tools that allow users to pen down their thoughts in a very structured and organized manner. Many a time, even after following preventive measures, the sensitive Word document gets mistakenly deleted or lost. Well, now it is not a big trouble to restore deleted Word documents. First, find out some of the reasons for losing MS Word documents:
Mistaken Deletion: Whilst rearranging files or folders on the computer we accidentally delete a few of the important Word files using Shift-Delete combination key. With this, the Word files get permanently deleted.
Deletion from the Recycle Bin: Many a time we delete some of the DOC files and leave it in the Recycle Bin folder. Users usually do this so as to restore them later. But before restoration, if you empty the Windows recycle bin then the DOC file will also be removed from the computer storage.
Unreliable Third-Party Application: DOC files can also go missing from the stored location due to malfunctioning third-party software.
Other Reasons: Deletion from the Windows Command Prompt, deletion of big document folder, virus attacks, macro viruses, formatting, etc.
Note: One should avoid using the system further immediately after deletion and formatting of the drive must not be done. These things must be taken care of because if the files are overwritten then it won't be possible to recover recently deleted Word document.
Easily restore recently deleted Word files
Recovery of recently deleted DOC or DOCX documents is now at your fingertips. Soon after MS Word File deletion, you just need to make use of the Office File Recovery software to recover deleted DOC files in a very effective way. Using Office File Recovery software soon after deletion will bring back your deleted files.
This utility scans the entire drive in a few seconds for deleted Word files and presents a list in File Type View and Data View. In these two preview modes, users can check out the files by sorting them in different categories. One of the other benefits of implementing this Office File Recovery tool is that it permits users to recover recently deleted Word document on the basis of their file type. Without any problem, this utility can be used to recover recently deleted Word document over different data storage devices such as hard drive, SSD, flash drive, RAID, SD card, etc.
Other than recently deleted Word document you can utilize this program to restore all other MS Office in the exact same way, It can retrieve spreadsheets, PowerPoint presentation files, Outlook PST files and many others. There is a demo version of the tool available that lets you scan and preview the recovered file items.

Steps to Restore Recently Deleted Word Document:
Step 1: Out of the three options on the home screen, select "Recover Files" as shown in Figure 1. Then choose the destination drive that is to be scanned for recently deleted files. Hit on the Scan button.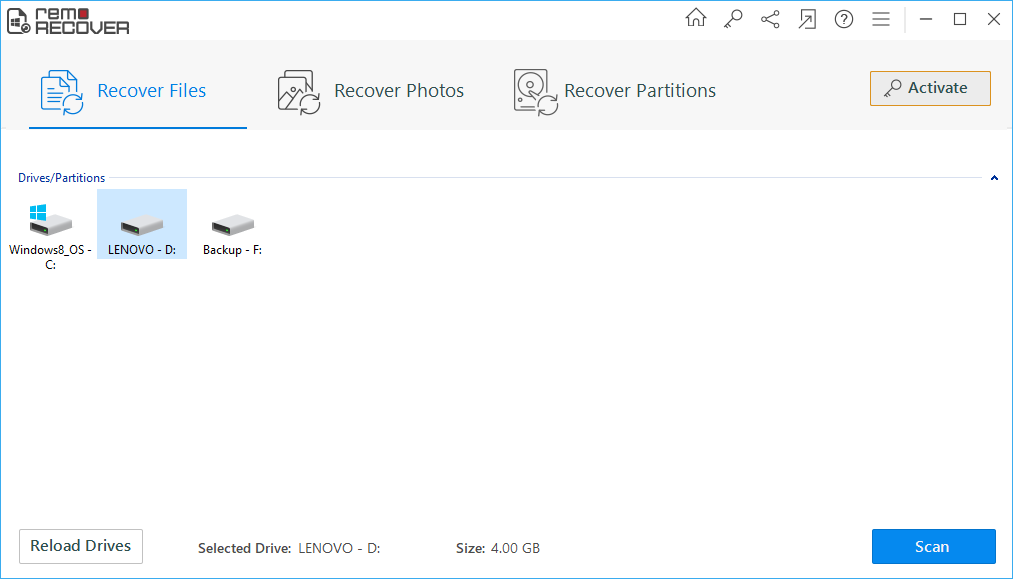 Figure 1: Main Window
Step 2: The software begins restoring Word documents by performing a scan on the drive you selected.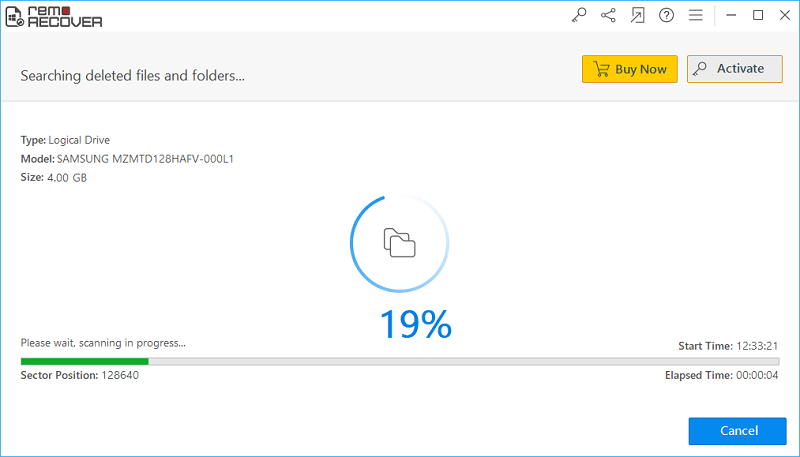 Figure 2: Scanning for Files
Step 3: A new window appears with a listing of recovered files. Check for your files in File Type View and Data View layouts.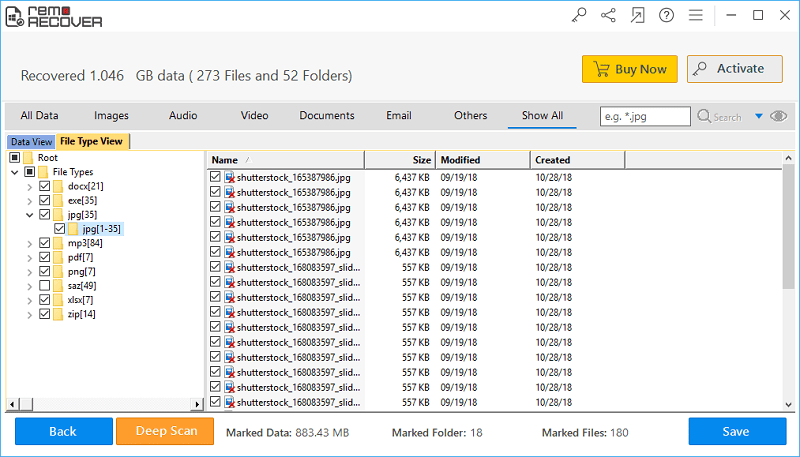 Figure 3: Recovered Files
Step 4: You can preview the files and pick them for saving.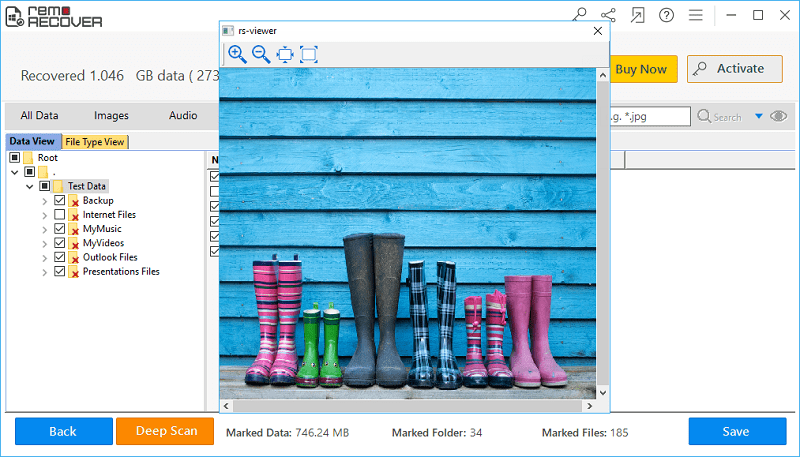 Figure 4: Preview
Step 5: Specify the desired location to save the DOC and DOCX files and hit on the Save button.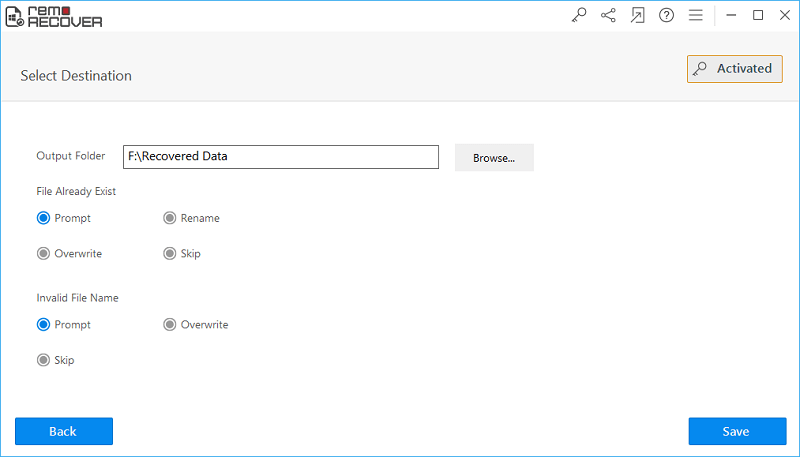 Figure 5: Save Recovered Files