Best Outlook files recovery software
Microsoft Outlook is a standard email client and is widely used by most of the business and office users. Despite the enhanced features, there are chances of MS Office files getting deleted or lost due to various factors. Fortunately, there is a powerful tool that can bring back Outlook data files in a hassle-free way.
The common scenarios which lead to deletion of Outlook PST files
Human errors: At most of the instances, users mistakenly delete some of the vital PST files from the Outlook mailbox. At the other times, users even delete emails from the "Deleted Items" folder along with some unneccessary files.
Abnormal termination of the Outlook: Forceful termination of the MS Outlook application will also sometimes result in file deletions
Impact of third-party applications: There are some unprotected email servers which easily let the viruses or malware to penetrate through them. While accessing your emails, if you come across such servers, there are chances of your PST file getting infected by the virus.
if you experience PST file deletion whose backup isn't available then by using some PST restoration tool like Office File Recovery you can easily rescue lost office files. Read here to know more https://www.officefilerecovery.com/deleted-outlook.html.
The simplest way to restore Outlook PST files is here
Office File Recovery is one of the advanced tool built with efficient file recovery algorithms. This application has the potential ro retrieve PST file without modifying the contents in your original PST file. The email recovery process can be easily carried out on any edition of Windows operating system- Windows 10, 8, 7, XP and Vista. This software performs deleted email recovery and avails the users to preview the restored files.
Additional features
Therefore, along with the recovery of deleted/lost PST file the software, you can also retrieve PowerPoint presentation.

Steps to perform Outlook File Recovery
Step 1: To restore Outlook files install the recovery application on your computer. Select Recover Files option then choose the target drive to be scanned for deleted files. Click on Scan button.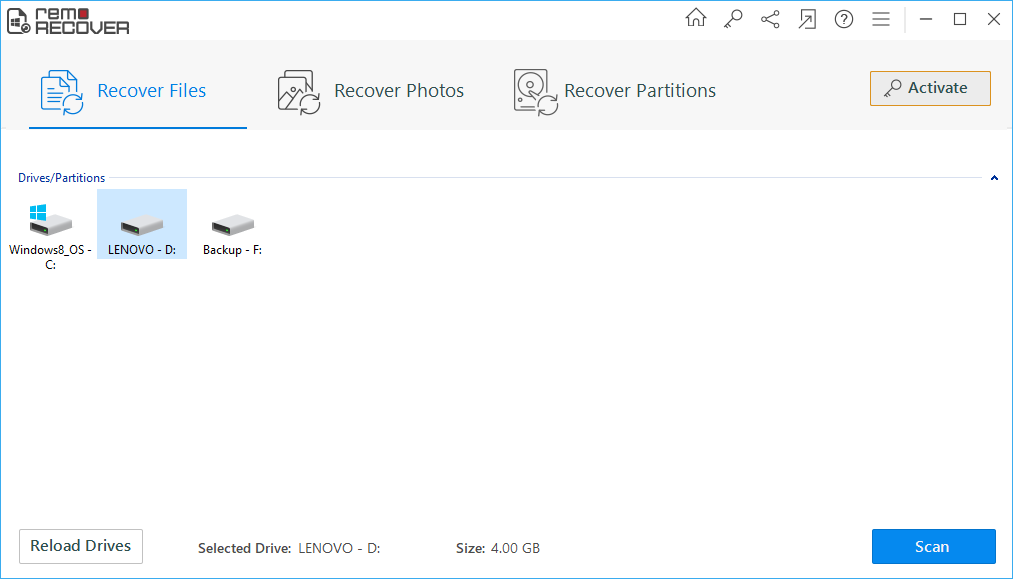 Figure 1: Main Window
Step 2: The tool now starts fetching for the files in the selected storage drive.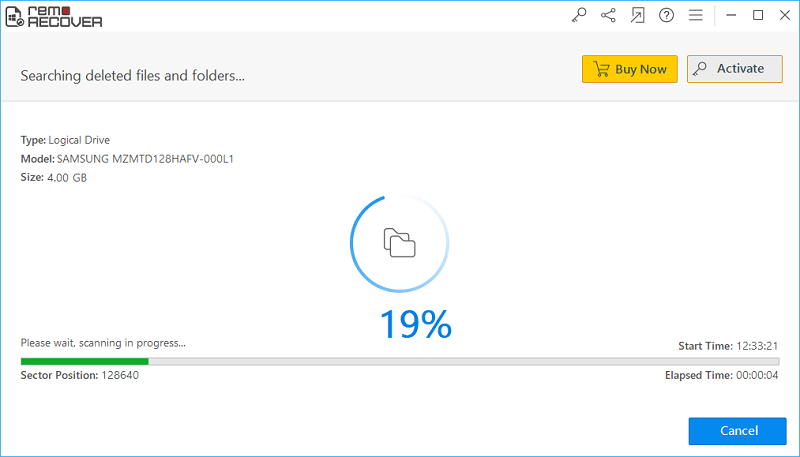 Figure 2: Scanning for Files
Step 3: Preview the recovered Outlook data files in File Type View and Data View layouts.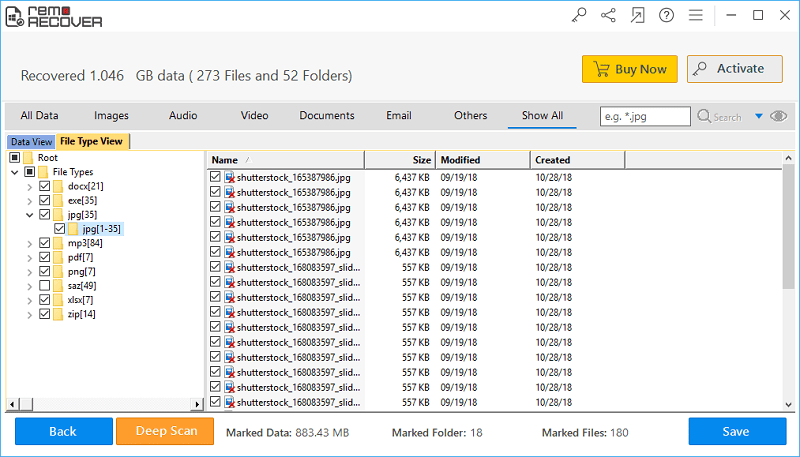 Figure 3: Recovered Files
Step 5: Provide a suitable path to save the recovered files.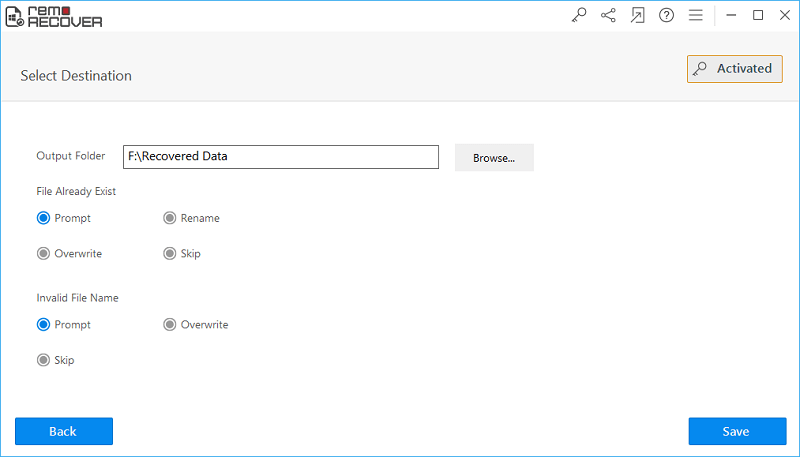 Figure 5: Save Recovered Files
Note: Learn more about restoring Microsoft Visio files using the link- https://www.officefilerecovery.com/microsoft-visio-file-recovery.html