Deleted Excel Spreadsheets
Microsoft Excel sheet is mostly used for office works to keep a record of the daily report, financial records or any other official records. It is usually saved in either of XLS or XLSX file format. The earlier version of MS Excel saves the file with .xls extension and the latest versions with .xlsx extension. In spite of its so many features, the Excel files are prone to human mistakes which results in loss of Excel files. Some of the common scenarios that lead to deletion or loss of MS Excel spreadsheets include the following:
When files were deleted using "Delete" button from the keyboard or from the context menu, they do not get deleted permanently from the hard disk, it gets stored in the Recycle Bin which is a temporary storage location for deleted files. So you can recover it back again by clicking on the "Restore" option. But if you use "Shift + Delete" option to delete your files then it will bypass Recycle Bin and you cannot access the file.
If you delete a file that is greater than the size of a Recycle Bin then it bypasses it and gets lost. You will be unable to retrieve that file. Sometimes if you delete a file only by using "Delete" option then also it may not get stored in Recycle Bin due to the fact that you might have enabled "Do not move files to Recycle Bin" or "Remove files immediately when deleted" option.
You might have noticed that Recycle Bin has an option "Empty the Recycle Bin" to empty the space wasted by unwanted files by deleting them from it. You may delete a folder containing Excel files of your office works and find out later it to be important.
In order to avoid these situations, you should take some precautions such as a backing up important files, disabling "Do not move files to recycle bin" option, safely turning off the system. However, even after following precautions if you have encountered Excel file deletion then don't worry. It is still possible to bring back the files deleted MS Excel files using Office File Recovery software.
But once you find out that file is been deleted file and you want to restore it, stop using that drive at once. You should not download or install a new application or any new file on your hard drive, because this can lead to overwriting the old deleted file. So, you should straightaway run the Office File Recovery application and retrieve the deleted or lost files.
Undelete MS Excel files with Office File Recovery tool
Office File Recovery performs Excel spreadsheet file recovery in a simple and secure way. The application also identifies and restore different file formats basis on their signature. This software has one of the best interfaces to easily recover XLS and XLSX in a hassle-free manner. You can use this award-winning software to recover erased MS Excel files from Windows 8, Windows 10, Windows 7, Windows XP, Windows Vista, Windows 2003 and Windows 2008.

Steps to recover deleted Excel spreadsheet:
Step 1: On the welcome page you will find three options and among them, you have to select "Recover Files" as shown in Figure 1. Then select the logical drive that stored deleted .xls or .xlsx document. Click on the Scan button to proceed.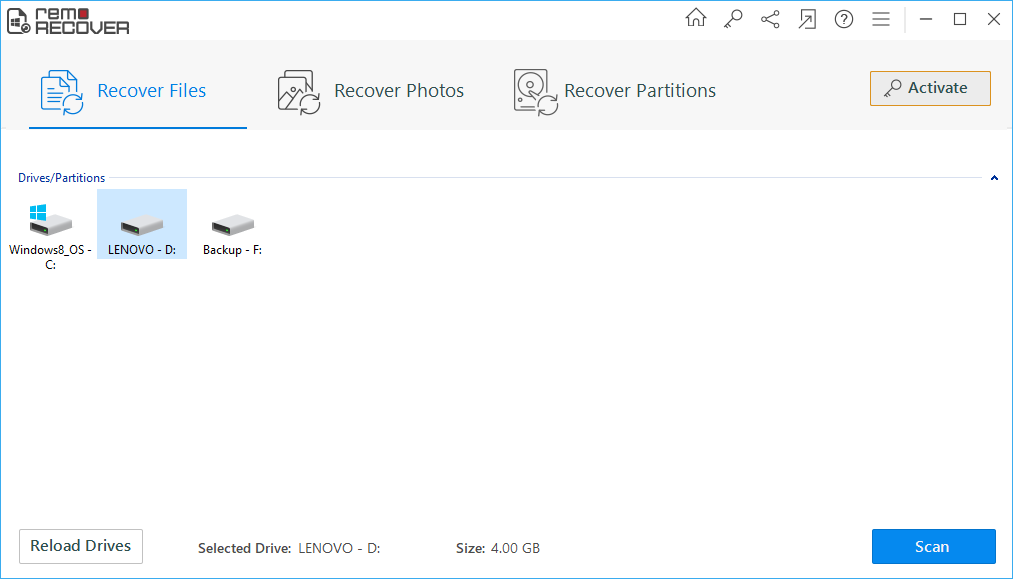 Figure 1: Main Window
Step 2: The program starts searching for the deleted spreadsheets in the specified drive.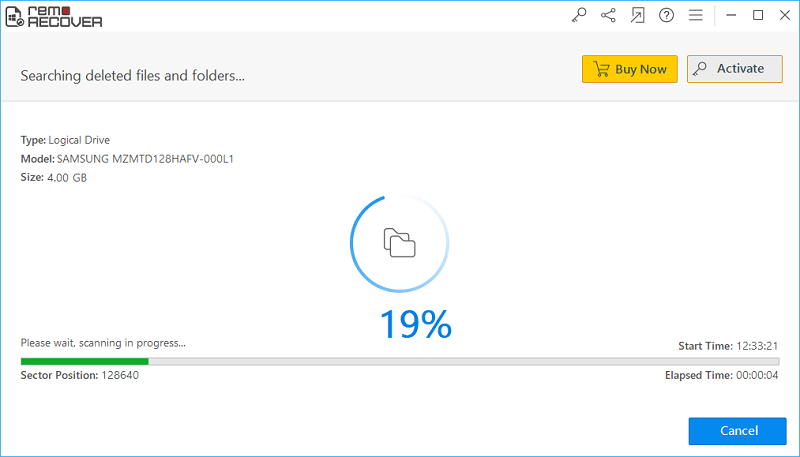 Figure 2: Scanning for Files
Step 3: Preview the recovered Excel files in File Type View and Data View layouts.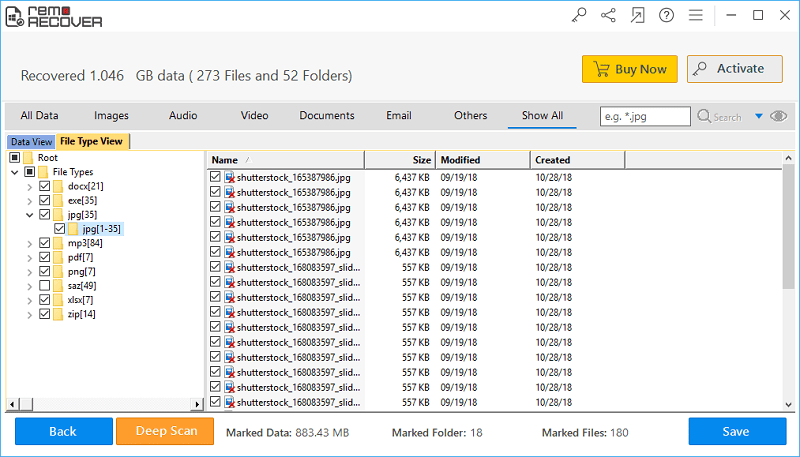 Figure 3: Recovered Files
Step 4: Continue to set a drive location to save XLS and XLSX files and hit on Save button.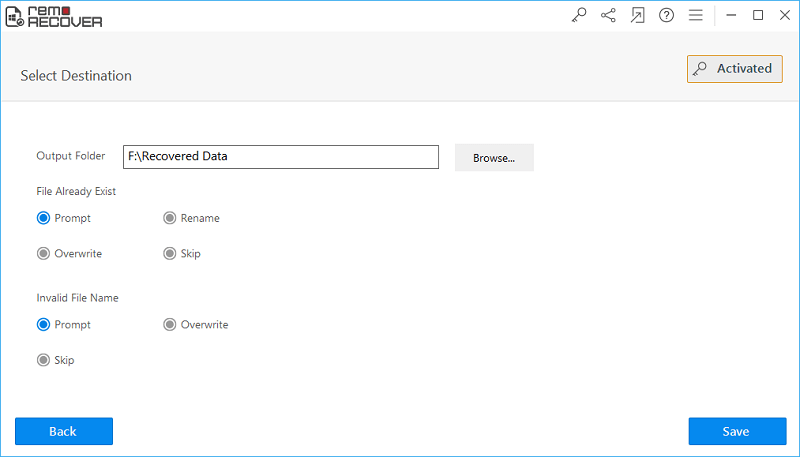 Figure 4: Save Recovered Files