Excel Document Recovery
Have you accidentally deleted your Microsoft Excel documents by emptying recycle bin on Windows? Now, looking for the best tool to restore the deleted Excel documents? If yes, no need to get worried as Office File Recovery offers a complete solution to retrieve Excel documents quickly and efficiently.
Reasons for deletion of Excel documents
Using "Shift + Delete" key combination,
Deletion using Windows command prompt.
Clearing the files in the Recycle Bin folder
Bypassing Windows recycle bin when they exceed in size.
Deletion via unreliable third-party applications
Error while converting the file system results in the deletion of the files.
The
Office File Recovery
serves to be the best way to
retrieve Excel files
on all editions of Windows operating system. A key thing that you should keep in your mind is that- as soon as you lost documents occurs, you need to stop using that drive or storage device. This is because further using the storage drive further will overwrite the space of the deleted files thereby reducing the chances of recovery.

Restore XLS and XLSX files using Office File Recovery program
Office File Recovery software ultimately helps you recover the entire components present in the Excel spreadsheets, so that you will get to restore Excel data without any modifications. This advanced application will recognize text, number and formulas, merged cells, comments, frozen rows and columns, embedded images, filter settings, sheet names, images, hyperlinks, etc. based on their unique signatures.
Working: This software is inbuilt with a powerful scan engine that will locate and recover deleted Excel documents on the basis of the deleted tag or the header or footer, which is unique to every XLS. This application will locate a particular Excel document on the basis of the creation date, file name, extension and size and also enable you to preview the recovered Excel documents prior to saving.
This is a hassle-free approach will also help you retrieve PPTX files, PPT files, DOC/DOCX files, Outlook data files, Access files, DBX files and all other Office file formats. Supported versions of MS Office include- MS Office 2016, 2013, 2010, 2007, 2003, 2002 and 2000. You can get to know more about file recovery here.
Office File Recovery also lets you retrieve Excel files from external storage drives such as HDD, SSD, USB flash drive, FireWire, memory card, etc. Moreover, the software can is compatible to run on all latest versions of Windows operating system- Windows 10, 8, 7, XP, Vista and Server editions. Find more about how to retrieve deleted Word files from Windows 7.
Steps to recover deleted Excel document:
Step 1: Install the Office File Recovery program and select Recover Files option on the home window. You are also required to specify the logical drive that contained the deleted Excel files. Press on the Scan button.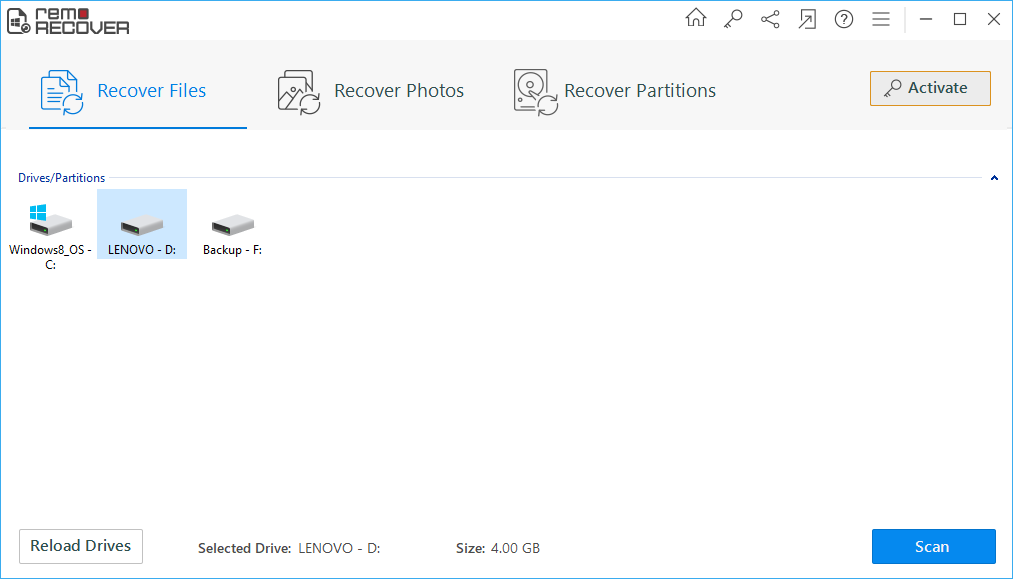 Figure 1: Main Window
Step 2: The deleted files are extracted during the scanning process.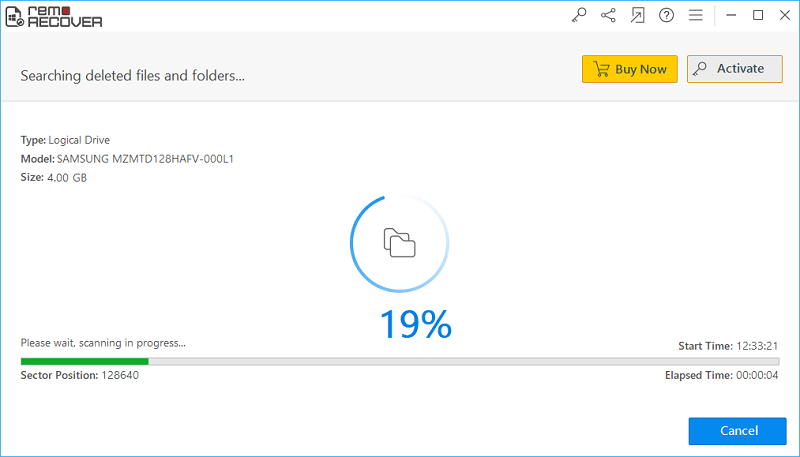 Figure 2: Scanning for Files
Step 3: Check for the recovered MS Excel files in File Type View and Data View.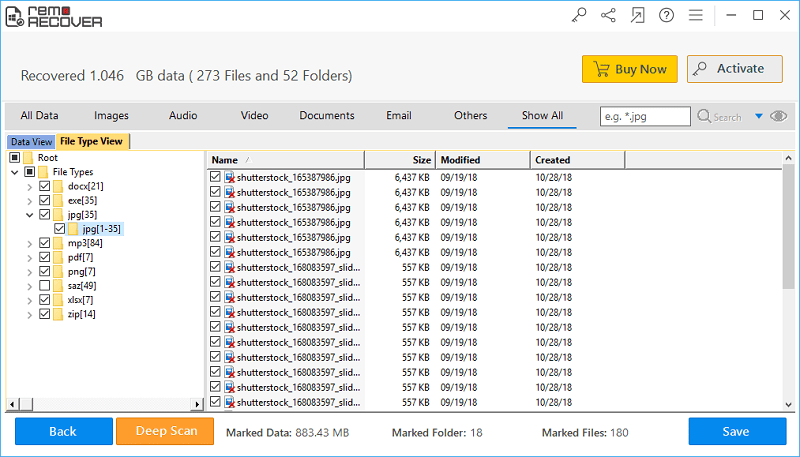 Figure 3: Recovered Files
Step 4: Now mark the files and set a drive location to save the retrieved files. Click on the Save button.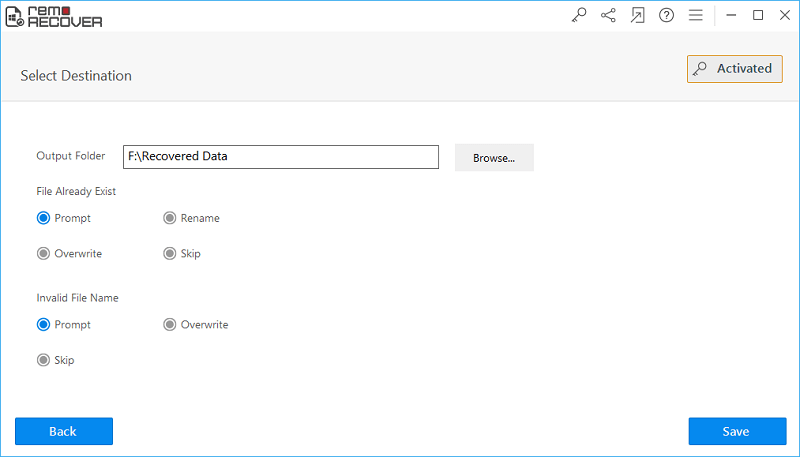 Figure 4: Save Recovered Files