Things that occur out of your control while working on a file, make your work incomplete. Sometimes, due to external interferences, you may lose the recent changes that you have made to the file. This can be the frustrating problem as it strives for an extra work.
But, if the source file that you are working itself got deleted then what will you do? Yes, practically this happens. The typical applications, which you use on your computer like Microsoft Office- Word, PowerPoint, Excel, Outlook, Adobe- Photoshop, Dreamweaver etc. crashes for different reasons.
Most common causes for the sudden crash of an application that works normally are a hardware failure, abrupt power surge, software confliction, virus and more.
Obviously, an apt way to safeguard your important files against unexpected application crash is to backup them regularly and make a habit of frequently saving the document that you work.
But, if you haven't backed up the file and the unforeseen application crash deleted the document, then don't lose hope. Luckily, several programs including Microsoft Office provides an auto-save functionality that auto-backs up your work.
Note: You should have saved your file regularly throughout the work.
Ways to recover deleted file after application crash:
Below explained procedure applies to Microsoft Word application. However, you can implement the same (by using respective auto-recovered file extensions and options) to restore deleted files after the crash of MS Excel, PowerPoint programs.
Method 1: Allow Word to automatically find AutoRecover file
Go to Start and launch Task Manager
Close all running Winword.exe applications
Exit the Task Manager
Launch Word application
If Word discovers the AutoRecover file, you will see Document Recovery wizard
Your file will be present with the name filename [Original] or file name[Recovered]
Double-click the file
Opt Save As and save the file in .doc format
Method 2: Manually find AutoRecover file
Launch Word application
Got to File menu
Choose Recent/Open/Manage Document depending on version of your Word app
Hit Recover Unsaved Documents
Method 3: Look for Word backup file
If you have enabled Always create backup copy option in your Word application, then try this method.
Go to the folder where you have saved the file
Locate your deleted file named with Backup of prefix or .wbk file
Start Word and go to File
Select Open and browse the location of Backup or wbk file
Choose All Files from file types dropdown
Pick the Backup /wbk file and open it
Method 4: Find Temp File
In Windows, temp files will be created for the backup purpose. It serves as a life saver during unexpected devastating incidents like application crash, system crash etc. So, navigate to C:\Users\Username\AppData\Local\Temp location and find the temp file of your deleted document. Select it and open via appropriate apps like Word, Excel etc.
Method 5: Make use of Office File Recovery
Office File Recovery is an effective application which helps you to restore any document that got erased or missing from the source location, after an application crash. So, the tool offers an excellent assistance when you are worried regarding how to recover deleted excel files in Windows 7 or any other file types like Word, PowerPoint, PDF, PSD, etc. The performance of the tool is not limited to any OS edition, file format or storage media. Thus, you can assuredly retrieve any of your deleted or lost files, if you act soon.
Here is the procedure to employ Office File Recovery utility.
Step 1: Install Office File Recovery tool, initiate it, select Recover Files and then Recover Deleted Files option.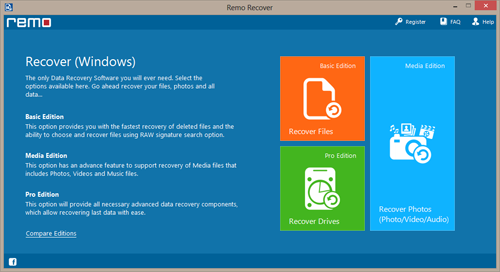 Step 2: Pick the drive from, which your files got deleted after application crash and proceed.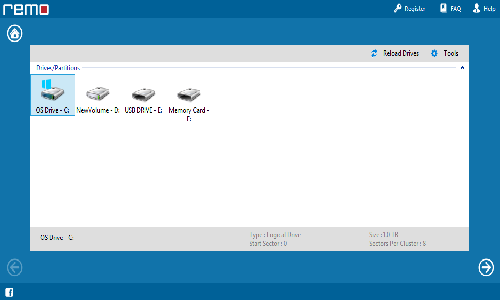 Step 3: List of all erased files will be shown, preview them and save on safe location.